In this year's contentious election cycle, there is something both Hillary Clinton and Donald Trump seem to agree on: America's bridges, highways, utilities, and other critical infrastructure are in deplorable condition and need to be repaired or completely rebuilt.
They have both made campaign promises to do so.
The good news? Once either plan goes into effect (or a variation or compromise is approved by Congress), it could create the biggest building and repair opportunity that bridge engineers, designers, contractors, government agencies, and utility companies have seen since the Great Depression of the 1930s or the highway development boom of the 1950s and '60s.
In this article, we'll take a look at:
The current condition of bridges in the United States
The consequences of not maintaining them
The plans both candidates have for repairing and replacing the nation's infrastructure
How the additional funding could impact businesses and agencies that build, support, and improve the nation's bridges and associated utility infrastructure
Current state of the nation's bridges
According to the American Society for Civil Engineers, the nation's bridges earned a mediocre C-plus rating in their most recent review.
According to the report:
More than 200 million trips are taken daily across structurally deficient bridges in the 102 largest metropolitan areas of the U.S.
1 out of 9 of the nation's bridges are structurally deficient.
The nation's 66,749 structurally deficient bridges make up 1/3 of the total bridge decking area in the country, indicating larger bridges are more at risk.
Almost 25% of the nation's bridges have been declared functionally obsolete.
The average age of the nation's 607,380 bridges is 42 years old.
More than 30% of existing bridges have exceeded their 50-year design life.
The Federal Highway Administration (FHWA) estimates that the U.S. would need to invest more than $20 billion annually to eliminate the backlog of deficient bridges by 2028, yet less than $13 billion is being spent per year today. That means federal, state, and local governments must increase bridge infrastructure spending by $8 billion annually to address the identified $76 billion needed to repair or replace deficient bridges across the United States.
According to the same report, the utility infrastructure that crosses the nation's bridges could be in worse shape than the bridges themselves. Some parts of the electrical grid and pipeline systems in the U.S. date back to the 1880s. The group that rates the current bridge infrastructure a C+ says the energy and utility infrastructure earns only a D-plus grade.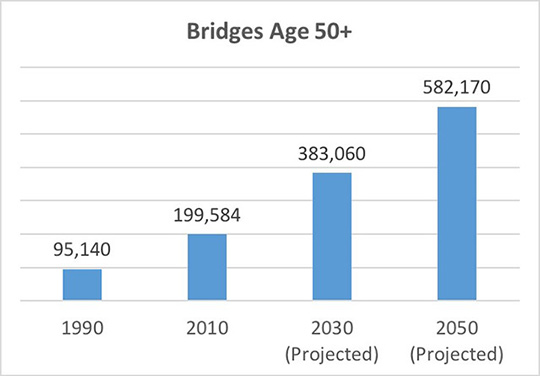 Source: Transportation for America
The consequences of inaction
The lack of bridge maintenance is leading to serious consequences. Here are a few recent bridge collapses that happened because the bridges were structurally deficient or obsolete.
| | | | |
| --- | --- | --- | --- |
| Bridge: | I-5 Skagit River Bridge | Eggner Ferry Bridge | Harp Road Bridge |
| Location: | Mount Vernon, Washington | Between Trigg and Marshall counties in Kentucky | Oakville, Washington |
| Date: | May 23, 2013 | January 27, 2012 | August 15, 2007 |
| What happened: | An oversized semi-truck clipped a top steel girder, causing the bridge to collapse. Three people were injured. | A boat struck the bottom portion of a span of the bridge, which caused it to collapse. | The bridge collapsed under the weight of a truck carrying equipment. |
| Why it happened: | Truss bridges require both the top and the bottom to remain equal in strength and solidity. When the truck hit the top girder, it caused the pressure/squeeze system to fail, which made the bridge fold up. The design of this bridge was outdated. Modern truss bridges can better withstand similar impacts. | The bridge was an outmoded one, and there had been plans to replace it with a more modern version before the accident occurred. A newer bridge would have survived the impact. | Despite this bridge being the main thoroughfare into Oakville, it was not rated to carry a truck bearing heavy equipment. Local residents experienced a more than 20-mile detour due to the loss of this important connector. |
The plans
Public outcry over the state of the nation's bridge and roadway infrastructure has made this a key issue for both presidential candidates.
Hilary Clinton
Hillary Clinton has proposed an ambitious five-year transportation infrastructure plan, which she details on her campaign website. Her plan:
Boosts federal investment in infrastructure by $275 billion over the next five years.
Creates a $25 billion infrastructure bank to support critical infrastructure improvements.
Harnesses public and private capital to fix and build infrastructure, including roads and bridges, along with tackling other projects.
Clinton promises to launch her plan within her first 100 days in office.
Donald Trump
Donald Trump's plan is not as well documented as Hillary Clinton's. He has, however, pledged a $1 trillion spend over an indefinite period of time for infrastructure improvements across the United States.
He envisions a program similar to the one associated with the New Deal in the 1930s. As part of the New Deal, the government created the Public Works Administration, which spent $3.3 billion (a very large amount of money at the time, almost $60 billion today) over three years to fund almost 35,000 large infrastructure projects across the United States, including building bridges, roads, highways, dams, government buildings, and schools. The government sponsored these projects in order to spur economic growth and reduce high unemployment caused by the Great Depression.
These charts show that New Deal-related spending helped increase Gross Domestic Product (an indicator of economic health) and reduce unemployment during the worst part of the Great Depression. World War II had a bigger impact on pulling the nation out of the Depression in the 1940s.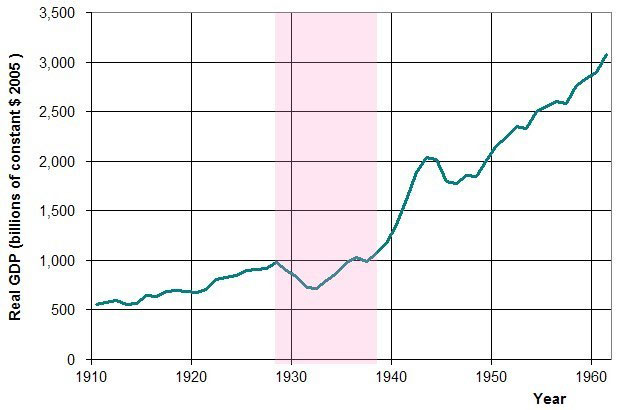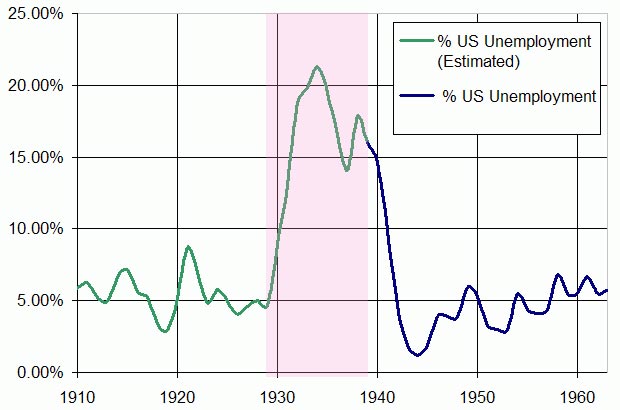 Charts from Wikipedia – Public Domain.
Based on the urgency both candidates have placed on infrastructure improvements, you can expect them to begin working on this initiative as soon as they take office. They'll likely negotiate with Congress to come up with an acceptable spending plan and set priorities on which projects to tackle first.
Considering the volatility of this year's election cycle, it's still too early to get a read on who will be president and the make-up of Congress. Once we have a better sense of this, we'll provide additional information and guidance. Stay tuned!
What this could mean for you
No matter which candidate is elected, 2017 and beyond could be a banner period for bridge and associated utility construction projects. As discussed, both candidates have promised to take on this work right after Inauguration Day next January. That means there's little time for businesses and government agencies to prepare.
Now is the perfect time to:
1. Plan how you can expand to handle a construction boom. Consider whether you'll need a capital infusion to increase the size and scope of your operation and how you can get that capital. Think about where and how you can access new workers if you need them in a hurry. Figure out where you can purchase or lease additional equipment. Also, think about whether you will need to purchase or rent additional office or warehouse space to handle more work and store additional supplies, tools, and equipment.
Tip: If you own a business, it could be a good time to update your business plan with projections reflecting different levels of increased work volume.
2. Build up your network. Needless to say, bridge and other road construction projects are complicated, and it takes a great deal of government agencies, professionals, utility suppliers, and vendors to get everything done. This is the ideal time to expand your contact list. Waiting until new projects come in may be too late, and you might not be able to get access to the help you need.
Not sure how to build your network? This informative article explains how you can grow your list of bridge-related contacts.
3. Set priorities. Municipalities and government agencies should make sure their bridge inspections are up to date, and prepare a list of priority projects to tackle first when budget dollars are released.
Tip: Monitor candidate websites and keep up with the news so you're always updated on what's happening related to new infrastructure spend. Many news websites will let you set up alerts that will feed you news about topics related to this issue.
4. Communicate with your government representatives. Clearly, there will be a battle for precious infrastructure dollars. Make sure your national leaders are equipped to fight for important projects in your community.
Conclusion
The United States could be in for the largest bridge construction and repair boom in more than half a century. The time to plan for it is now. If you wait until next year, it could be too late for you to get your piece of the pie.