It can seem daunting to pursue a new career, especially one as ambitious as becoming a civil engineer. Whether you're a student planning for your future or an adult thinking about making a career change, you may have no idea what you need to do to realize your dream of becoming an engineer.
Achieving this goal is certainly worthwhile. Civil engineers can feel satisfied knowing they're building, improving, and maintaining structures that make people's lives better. They also typically earn incomes that let them enjoy above-average lifestyles. Plus, prospects for job growth in the industry are positive.
In this article, we outline the 10 steps you need to take to become a civil engineer.
1. Do research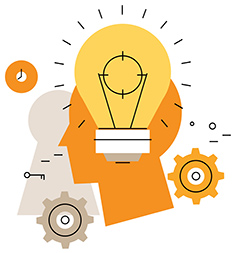 Civil engineering is a complex field, and you may not have a clear picture of what these professionals do or what the areas of specialization are.
Civil engineers design and construct structures and infrastructure elements like roads, bridges, and utility systems. They also plan budgets, survey land, test materials, draw blueprints, and ensure regulations are met. Once projects are completed, civil engineers are responsible for maintaining them and supervising repairs. Some do hands-on work, while others supervise teams.
If you're considering a career in civil engineering, start by doing research and learning about the field and its disciplines. There's a lot of good information available. A few of the best sources:
2. Spend time with a civil engineer
Reading and learning about civil engineering is one thing. Spending time with a civil engineer is another.
Ask your connections to help you find someone who works in the field. It's likely that a teacher, friend, counselor, neighbor, or relative knows a civil engineer. If not, try finding one through a professional social media platform like LinkedIn, a local civil engineering group, or a college that specializes in the field.
Once you connect with a civil engineer, ask to shadow them for a few hours, a day or even a week. It will give you a realistic picture of a workday in the life of an engineer, which is a good first step to understanding whether it is the right field for you.
3. Get an internship or part-time job
While internships and starter jobs usually aren't glamorous — they typically involve doing things like running errands, answering phones, and scheduling meetings — they will help you better understand what different types of engineers do and how they spend their time. Look for opportunities at engineering firms, municipal agencies, and maintenance departments. All of these will help you learn about different aspects of the civil engineering field.
4. Build a network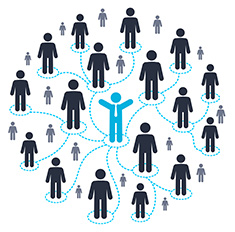 It's never too soon to develop a network of civil engineering peers. You can do this both virtually and in person.
LinkedIn offers great options for building an online network. Start by requesting membership in a few groups. Some interesting civil engineering-related ones include:
Entry Level Civil Engineer. This group hosts discussions about various aspects of the profession, including gaining work experience and learning how to use digital tools and software more effectively.
New Civil Engineer. This group is affiliated with a global professional magazine. Most of its readers are members of the Institution of Civil Engineers working across a wide array of disciplines.
Graduate Civil Engineer. The mission of this group is to share job-and industry-related information.
5. Run the numbers
Civil engineering is a growing field with solid income prospects. Check out websites like the Bureau of Labor Statistics to learn what jobs in the industry pay and the prospects for finding work in different parts of the United States. This will help you envision the lifestyle you could enjoy if you work in the profession.
It will also allow you to do a cost benefit analysis to determine whether what you will spend for your education — and the expenses associated with taking out loans to fund it — will be offset by how much money you will make working in the profession over time.
Civil engineering by the numbers (2017)
| | |
| --- | --- |
| Median annual pay: | $83,540 |
| Median hourly pay: | $40.16 |
| Number of jobs: | 281,400 |
| 10-year projected job growth: | 8 percent |
| Number of new jobs in 10 years: | 23,600 |
Most recent data from the U.S. Department of Labor
6. Take appropriate preparatory courses
If you're in high school and serious about a career in civil engineering, then you should take courses that will prepare you for the demands in college. Focus on subjects like physics, biology, chemistry, calculus, and computer science. Take advantage of advanced placement opportunities in math and science. Maintaining good grades will help you get into a better post-secondary civil engineering program.
If you're thinking about going back to school to study civil engineering, it's probably a good idea to take some math and science refresher courses at a community college to prepare you for the collegiate grind.
7. Find an accredited program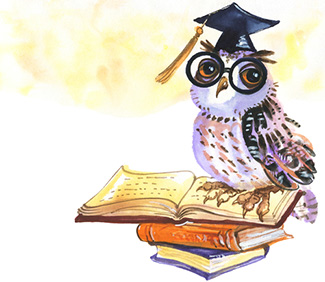 The best place to research accredited college and university civil engineering programs is the Accreditation Board for Engineering and Technology (ABET) website.
The group's mission is to evaluate and accredit college and university programs that teach engineering and engineering technology (along with applied science and computing) at the associate, bachelor's, and master's degree levels.
The organization's site is easy to navigate, and if you choose a program accredited by ABET, you will feel more confident knowing it is a high-quality one that will prepare you for the job you want.
8. Study, study, study
One of the biggest steps you'll take toward becoming a civil engineer is earning your Bachelor of Science degree in civil engineering. This program usually lasts four years and is one of the most rigorous fields of study.
Expect to learn about things like surveying, physics, chemistry, statistics, mathematics, mechanics, and design. Many programs require courses in ethics and legal issues. By junior year, most colleges and universities expect students to focus on an area of specialization within the broader field. Some specializations require post-graduate-level study.
9. Get licensed
Graduating from college isn't enough to work as a civil engineer. You are required to be licensed first. Qualifying for a Professional Engineer (PE) license is a three-step process.
The first involves taking and passing the Fundamentals of Engineering exam.
Next, you must acquire four years of hands-on professional civil engineering experience. This will make you eligible for the final step in the process:
Taking and passing the Principles and Practice of Engineering exam.
Once you've completed these three steps, you will have achieved your dream of being able to serve the public as a licensed professional engineer.
10. What if a civil engineering career isn't the right option for you?
Becoming a civil engineer isn't the best move for everyone. Many people opt out at some point during the education, training, or licensing processes. Some decide to work as architects or construction managers instead. Others choose to do administrative work for municipalities or engineering firms.
One thing is for certain: Working as a civil engineer on bridge, road, building, and utility infrastructure projects takes dedication and commitment. Human lives are at stake. The people who succeed are the ones who are passionate about their work.
At Bridge Masters, we work with civil engineers every day. Contact us if you have questions about working in the field.