How the current state of natural gas pipelines could impact bridge managers
Did you know: Some of the most vulnerable natural gas pipelines in the United States run under bridges?
Most bridge owners and managers aren't aware that the natural gas infrastructure suspended under their roadbeds could be vulnerable for two reasons:
If it was installed recently, it may have been built using low-quality materials or poor workmanship.
If it is more than 30 years old, it could be reaching the end of its useful life. Much of it may need to be replaced in the years ahead.
In this article, we'll provide an overview of the complex U.S. natural gas pipeline infrastructure, reveal its current state, outline steps being taken to keep it safe, and explain how all this could impact people in the bridge construction and maintenance industries.
Natural gas infrastructure in the United States
According to the American Gas Association, natural gas supplies nearly one-quarter of the energy in the U.S. Almost 180 million people use it in their homes and five million businesses depend on it. Natural gas plays a critical role in the everyday lives of most people and in keeping the economic engine running. Any breakdown in its distribution system could lead to serious consequences.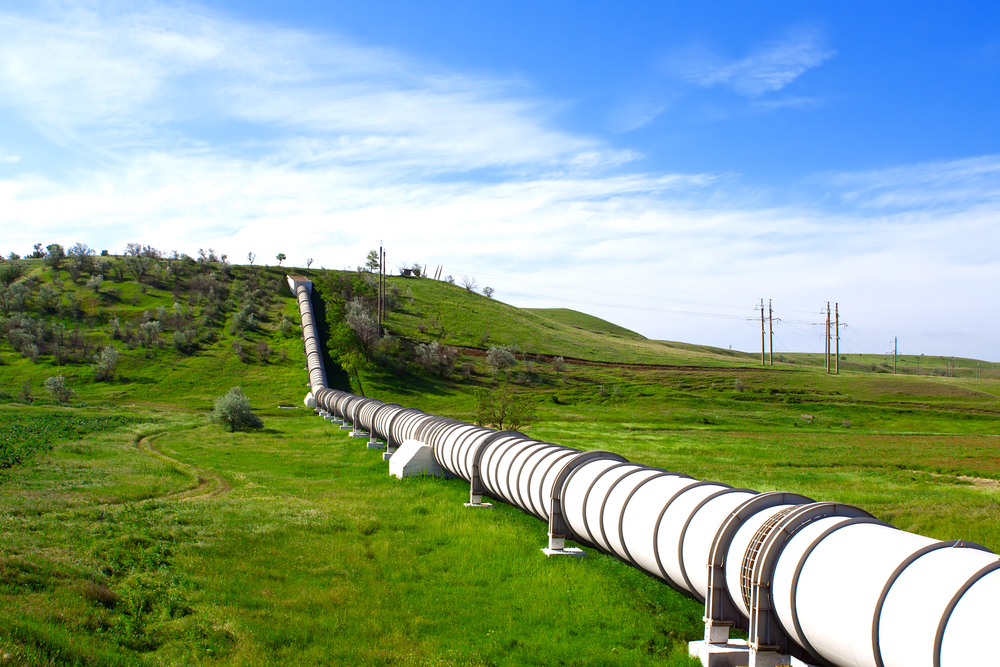 Natural gas is currently produced in 33 states. The system that delivers it to homes and businesses is based on a complicated pipeline network that spans vast distances. Some of the factors that make up this network complex include:
Most U.S. states, each having different regulations and budgeting systems, depend on pipelines that cross state borders for their supply of gas.
Local pipelines are owned by hundreds of different, independent private utility companies or municipal agencies.
Natural gas pipelines connect into many other types of infrastructure, including wells, processing plants, distribution centers, and bridges, which allow pipelines to cross highways, chasms, and waterways.
It takes three types of pipelines to transport natural gas:
Gathering pipelines move raw natural gas from production wells to processing facilities and on to the extensive cross-country transmission system.
Transmission pipelines get the gas from processing facilities to utility providers across the United States.
Distribution pipelines deliver natural gas through main and service lines to homes and businesses.
According to the Pipeline and Hazardous Materials Safety Administration, there are currently more than 2.21 million miles of natural gas pipeline in the U.S., maintained by 1,479 operators. This has grown from 1.47 million miles managed by 1,590 operators just 30 years ago.
This dramatic increase in pipeline infrastructure, overseen by a smaller number of systems, is stressing many parts of this critical component of the nation's energy infrastructure.
Current state of natural gas infrastructure
According to the American Society of Civil Engineers (ASCE), a group that rates the nation's infrastructure using letter grades similar to those on school report cards, utility infrastructure received a mediocre score of D+ in its most recent study, released last year. It reports that there are more than 3,500 power outages every year. Most are the result of extreme weather events and stress on aging systems, many of which were built prior to the 20th century.
ASCE warns that unless government agencies and utility companies pay more attention to out-of-date equipment and utility distribution infrastructure, capacity issues, increased demand, and complications associated with climate change and extreme weather, Americans can expect more frequent — and longer — power interruptions.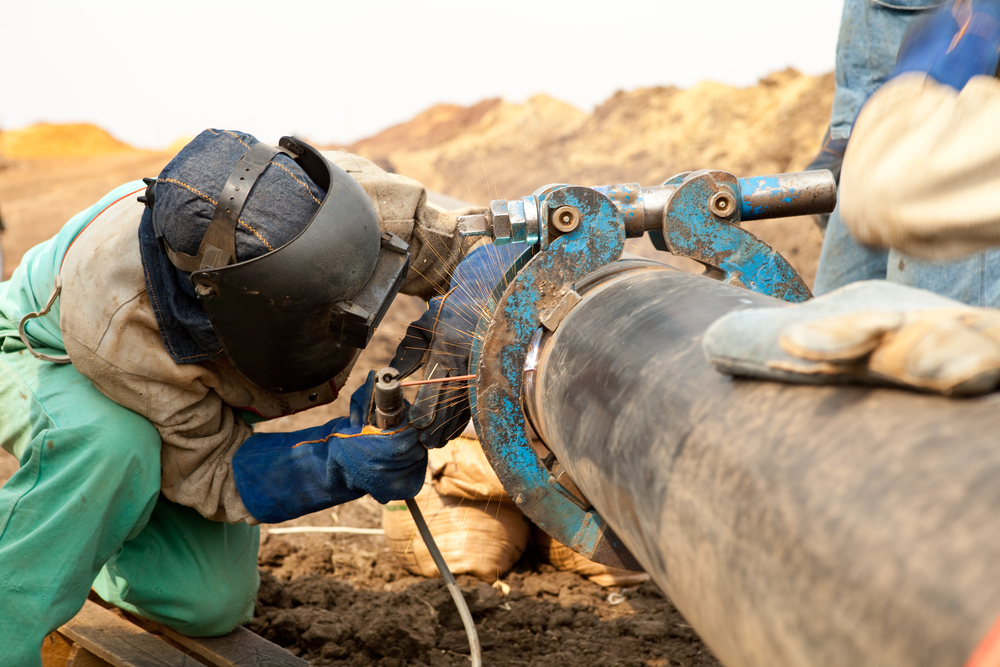 The group also raises another concern. Consumption of natural gas increased by 25 percent between 2005 and 2015 (the most recent data available), and usage is expected to go up at a similar rate over the next several years. New pipeline construction has been accelerated to keep pace and is expected to continue to do so in the future.
The fast pace of construction has not always delivered quality results.
Some of the new installations, and the materials used to build them, have been identified as substandard. In addition, much of the high-pressure pipeline that connects into the new infrastructure was installed prior to 1980 and is aging out of its useful life, leaving the overall system at risk.
The ASCE study recommends greater diligence in monitoring and maintaining all aspects of the natural gas pipeline system to prevent breakdowns in the more vulnerable parts of the system.
This includes pipelines running under bridges.
Natural gas pipeline safety
Despite these concerns, The American Gas Association (AGA), which represents more than 200 local energy companies, reports that natural gas providers have taken significant steps that have made natural gas pipelines safer, reducing the number of incidents by almost 50 percent over the last 30 years.
Some of the things the industry is doing to enhance the safety and reliability of delivering natural gas to homes and businesses include:
1. Improving regulations
Natural gas operators regularly collaborate with local and national governments and agencies to develop rules and pass laws that increase safety for workers and the general public.
2. Identifying industry best practices
AGA helps member companies identify and share information about best practices that improve system safety and reliability. This is particularly important for an industry that is so fragmented, with individual suppliers spread out across the country.
3. Supporting peer reviews
The natural gas industry supports a peer review program, facilitated by AGA, which brings together experts on pipeline operations and safety for four-day-long sessions. During these sessions, experts and natural gas operators share best practices, lessons learned, and opportunities for ongoing improvement. Utility suppliers that serve more than 70 percent of natural gas customers in the U.S. have participated in these events.
4. Enhancing infrastructure
The natural gas industry lobbies to secure funding to repair, replace, and rehabilitate high-risk pipelines.
5. Modernizing materials
Designers and contractors are constantly looking for better and safer materials to use in building distribution systems. Recently, suppliers have installed more than 30,000 miles of safer and more durable plastic pipeline every year.
6. Researching and developing new technologies
The natural gas industry is constantly on the lookout for high-tech innovations, such as advanced monitoring systems, that can keep pipelines safe and running efficiently.
The natural gas industry, as governed by the AGA, makes employee, public, and pipeline safety their number-one priority.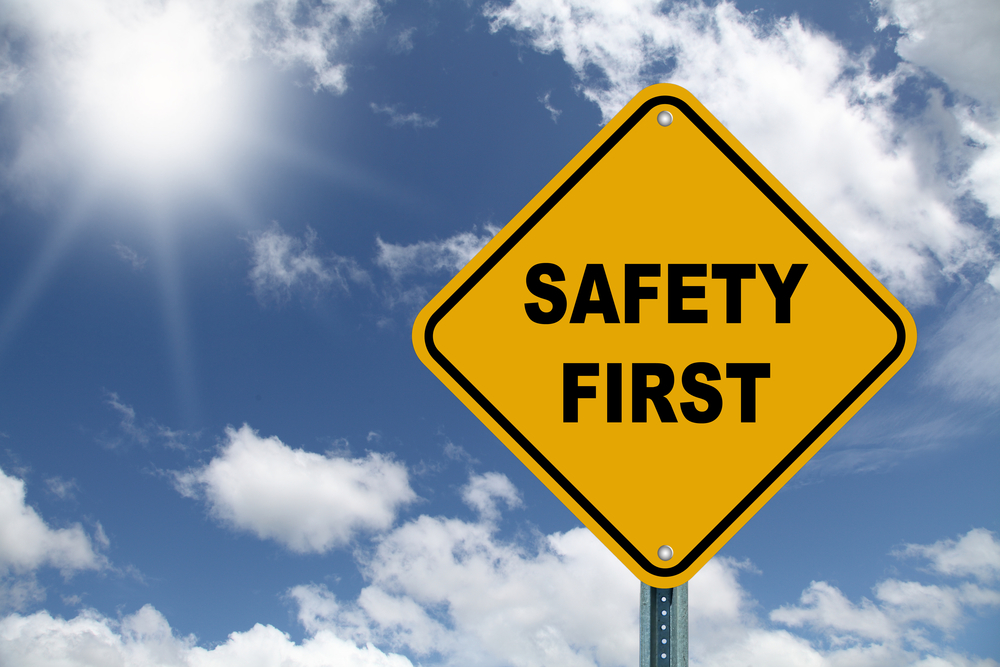 Employees – Records show an ongoing improvement in worker safety over the last five years. One of the key reasons for this is a database that documents all workplace incidents across the U.S. It allows people from across the industry to learn from mistakes made by their peers so they can avoid making similar ones.
Public – The industry offers education programs designed to keep people safe around natural gas. These include the well-known "Call Before You Dig" and "What to Do If You Smell Natural Gas" campaigns. It also works closely with first responders to help them understand how to stay safe around this volatile substance in a crisis situation.
Pipelines – Utilities across the country spend more than $20 billion annually to improve gas distribution and transmission systems. According to AGA, this has resulted in an ongoing 10 percent decrease in pipeline incidents every three years.
If you need help with natural gas pipelines …
Are you concerned about the natural gas pipelines running below the bridges you manage? Is it time for them to be replaced or upgraded? Don't trust this work to inexperienced contractors.
We've been doing this highly specialized work using the safest procedures, materials, and equipment for years. We can advise you on how to handle your project efficiently and effectively. You owe it to the people who work for you and those in your community to partner with a firm that makes safety a top priority when removing and replacing natural gas pipeline.