This isn't a warning about one of those schemes that tries to sell unsuspecting people shares of the Brooklyn, Golden Gate, or other bridges.
Instead, it's something that could happen to you and your firm if the Trump administration's one trillion-dollar infrastructure plan is realized as has been outlined and discussed.
Engineers, designers, contractors, and others associated with the bridge and utility construction and maintenance industries could end up owning and running bridges or utility infrastructure.
The good news
Most people are aware that for the first time in decades, the nation's infrastructure is topping the news. President Trump has promised record spending — the one trillion-dollar figure is often referenced — to rehabilitate the nation's aging infrastructure. This seems like good news for anyone working in the bridge or utility design, engineering, contracting, and maintenance industries.
According to the most recent Report Card for America's Infrastructure, bridges, roads, and utilities received low scores compared to other categories, which makes it likely that a significant amount of cash will be spent on them.
Here are the latest scores across all infrastructure segments according to the Report Card for America's Infrastructure:
| | |
| --- | --- |
| Aviation | D |
| Bridges | C+ |
| Dams | D |
| Drinking Water | D |
| Energy | D+ |
| Hazardous Waste | D |
| Inland Waterways | D- |
| Levees | D- |
| Ports | C |
| Public Parks and Recreation | C- |
| Rail | C+ |
| Roads | D |
| Schools | D |
| Solid Waste | B- |
| Transit | D |
| Waste Water | D |
The complication
While there's a clear and demonstrable need to repair and replace the nation's infrastructure, it could be challenging to find an additional trillion dollars for the government to spend on it while the United States is dealing with approximately $20 trillion in debt. That's why the new administration is exploring alternative options for funding these projects.
One of the most often discussed involves private ownership.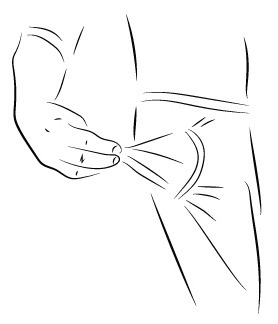 In today's world of public private infrastructure projects, design firms work with municipalities to scope and lay out projects; private
engineering and architectural firms design them; Wall Street investment bankers, often partnering with designers, engineers, and architects, underwrite and buy the bonds to finance them; and private contractors build them. The projects are typically turned over to municipalities or other entities after they're built to manage, run, and maintain them.
In the model that's being proposed by the new administration, private entities, including funding sources and contractors, would continue to own, run, and maintain significant parts of the nation's infrastructure. They would charge people for use in order to re-coup their investment, pay for maintenance, and earn a profit.
In other words: Things like bridges, highways, and utility lines that are currently owned and run by municipal entities as a public service would be owned by financiers, contractors, and other private entities and run as private for-profit businesses.
Check it out: Learn more about traditional public private partnerships so you can better understand how this new approach is different.
How it works
Under Trump's plan, private entities would be incentivized to invest money in infrastructure projects with significant tax credits (the figure $137 billion is often cited) to help offset a significant portion of the down payments on their infrastructure investments.
These government tax credits would be funded by taxes on anticipated revenue from increased business activity resulting from the infrastructure improvements, along with other economic stimulus generated from the work. (Think increased spending by more construction workers earning higher incomes and more people spending money at improved facilities like schools, stadiums, and parks.)
Once the projects are completed, the private entities would continue to own and maintain their projects, earning income to pay off the remainder of their initial investments and ongoing maintenance costs and to earn a profit.
For contractors to benefit from the upcoming infrastructure boom, they will need to change their business models, not just focusing on building bridges, roads, utilities, and other infrastructure but also owning, running, and maintaining the projects they build as well.
Precedents for this approach
While the private ownership approach favored by the Trump administration may seem like a big departure from how things are currently done here in the United States, some variation on this model is common in other parts of the world.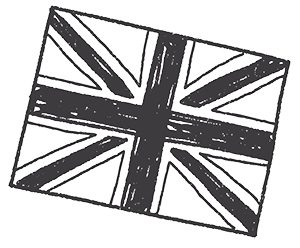 When Margaret Thatcher was Prime Minister in the United Kingdom, her administration grew frustrated by building delays, change orders, and other indirect things builders did on government projects to earn more money from them.
This lead to the creation of the UK Private Finance Initiative (PFI). While sometimes disputed, it is generally considered the best practice standard across the globe for the development of large and complex infrastructure projects. It requires direct investment and ownership by builders and other private entities involved in projects to keep them aligned with public needs through the development period and beyond the project completion date.
Over time, variations on the British model have been adopted in most parts of the world outside of the United States. Bridge and utility infrastructure designers, architects, and contractors could learn a lot by studying how other countries have leveraged this approach effectively.
The Trump plan is not a done deal
One important thing to remember: The Trump plan has NOT been approved or adopted yet.
There are competing ideas being offered up as well. Like many things Trump has done in the past, his proposal could be an extreme opening bargaining chip that could be negotiated into a more moderate and conventional plan over time. It should be viewed as directional, pointing the way for how infrastructure spend could be handled in the future.
During her Congressional confirmation hearings, Elaine Chao, the new Secretary of Transportation, acknowledged that some bridge, road, and other transportation projects would never be right for private funding and ownership, especially smaller bridges that have limited business impact, serve smaller communities, and provide little opportunity to generate revenue.
In all likelihood, some mix of direct government spending or borrowing, private finance and fees, and/or taxes will be required to get our nation's bridges, roads, and infrastructure rehabilitated and rebuilt.
The "Buy American" conundrum
Another complication many contractors may have to deal with in the future is Trump's focus on buying goods produced in America and exclusively supporting businesses based in the United States. Those who purchase materials and equipment (steel, cables, trucks, etc.) or fabricate components outside the country may need to find U.S.-based companies and suppliers to do business with.
This could be a big problem for certain industries, such as steel-making, that have made a significant move offshore. Local resources will have to be revived or developed over time. In the meantime, contractors should work with lawmakers to ensure that requirements to "buy American" are phased in over a reasonable period.
What it will take to succeed
To succeed in this brave new world (whether it's one based exclusively on private funding and ownership or some variation), contractors will have to expand beyond their areas of specialization.
They'll need to move from being experts in bridge and highway construction or utility installation to become people who build, own, and maintain critical infrastructure for a profit.
Rather than assessing projects for short-term profitability, they'll be required to think long term and base their business decisions on meeting the needs of this paradigm shift.
They'll have to take a creative approach to earning revenue, working with experts to ensure bridge and utility projects will earn enough over time to pay off the initial investment, fund ongoing maintenance, and earn a profit.
Profitability (or even solvency) isn't guaranteed. Imagine what could happen if the metropolitan area around a bridge you own does not grow as quickly as projections anticipate, leading to a project revenue shortfall. Consider the implications if a competing bridge project opens a short distance away from one you own and run, charging lower tolls. Your project could end up insolvent.
In this new world, it will take creative financing to ensure that enough revenue comes in to cover project-related expenses. Congestion pricing could be an option, with bridge owners charging commuters more during peak traffic periods. Pedestrian foot traffic could be monetized using shoe chips. Utility transit fees may also be an option.
Consumer and employee education
Needless to say, the kinds of changes that could take place as part of the Trump infrastructure plan will take a significant amount of consumer and employee education and public relations outreach. After all, the infrastructure owners charging unexpected or higher fees will be on the receiving end of consumer ire.
In the past, simple things like raising the toll on the Holland Tunnel between New York and New Jersey nearly caused major unrest. People are used to paying taxes for civic services. Adding payments to use necessary infrastructure will likely not be popular.
In addition, people used to the security of working for government agencies (maintenance workers, inspectors, etc.) may not feel comfortable if they're forced to work for private businesses. It will take careful planning, communication, and training to move them into new, less-secure roles.
What's next?
The development of the infrastructure plan is only just getting underway. Alternatives will be discussed and a final plan negotiated during Trumps's first 100 days in office. After that, the final picture will slowly become clearer as funding is figured out during the budgeting process.
In the meantime, people who hold a stake in bridge and utility infrastructure can:
Stay abreast of the news: Make it a point to regularly read general news and industry publications and websites (including this one) to stay up to date about the evolving infrastructure plan.
Connect with local and national politicians and civic leaders: The only way to get your voice heard about this topic is to get into conversations with key influencers and decision makers. Public hearings are a good way to learn and speak up while banding together with your peers and other stakeholders. Social media is another valuable way to remind officials about what's important to you. Don't forget: Calls and phone messages are still powerful ways to share your ideas with government leaders.
Identify local suppliers: It's likely that any new infrastructure projects will need to be built using resources sourced and manufactured in the United States. It's never too soon to start finding local suppliers to replace foreign ones. You may even need to develop some of your own over time.
Build relationships with funding sources: If you don't already have sources for privately funding infrastructure projects, begin the process of finding some now. Your financial advisor, banker, attorney, or accountant will likely know people who can help.
Brush-up your business skills: Someday, you could be required to fund, build, run, maintain, and earn a profit from long-term infrastructure projects. This is the perfect time to expand your business skills so you're ready for what could be a brave and very new world.
Stay tuned: Our blog will provide updates on Trump's infrastructure plan as they become available.