Older U.S. cities like New York, Chicago, Boston, and Washington are known for their landmark bridges. However, over the years, Bridge Masters has worked on a number of notable structures in newer cities in the western United States. Check out some of the more interesting, historic, and picturesque ones.
Burnside Bridge – Portland, Oregon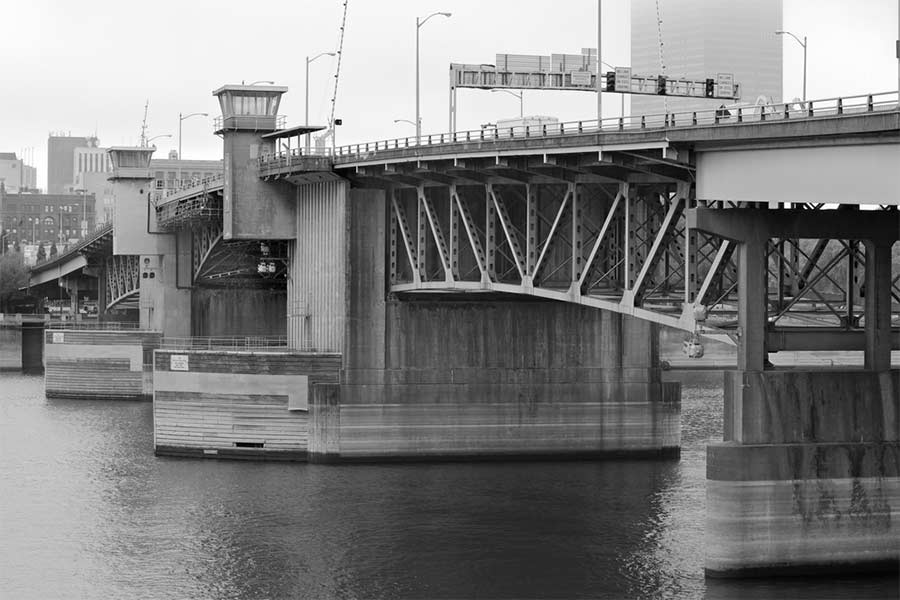 This structure was built in 1926 to connect Burnside Street over the Willamette River in Portland. It's the second bridge to span the site. Burnside Bridge was added to the National Register of Historic Places in November 2012, in part because of how it functions and its attractive design.
It's a bascule bridge that uses a hinged lift mechanism to let boats travel below it. Its two sections are raised just over 30 times per month on average. The deck is made of heavy concrete, and it takes two 1,500-ton weights to lift them.
In addition to facilitating vehicular and boat traffic, the bridge also serves two other functions for its community: It shelters a skate park and a farmers' market.
Did you know? The team that developed Burnside Bridge included an architect. He added the Italianate towers, detailed supports, and ornamental railings that make the bridge a landmark.
This Burnside Bridge has evolved over time. In the early part of the last century, streetcars crossed it. They were replaced by electric trolley buses. Today, three gas-powered bus routes run over the bridge. It also has a dedicated bicycle lane. Back in 2002, this bridge was retrofitted to help make it earthquake proof.
Deception Pass Bridge – Whidbey and Fidalgo Islands, Washington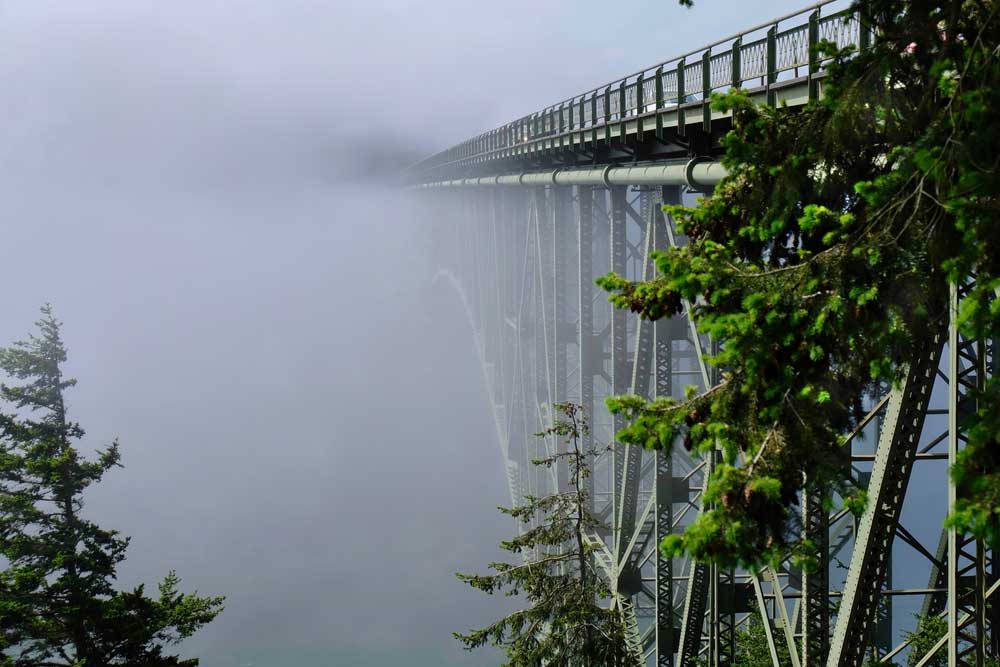 Despite its name, this isn't a single bridge. It's a pair of two-lane structures on Washington State Route 20.
These bridges, a popular subject of photos of the Puget Sound area, has been a major contributor to local economic development. Without them, it's unlikely that the Naval Air Station on Whidbey Island would have been built. It also helped the Oak Harbor area grow.
Did you know? Back in 1792, settlers discovered that this section of the Puget Sound was not a small, quiet bay as mapped by Spanish explorers, but a deep and turbulent channel that's difficult to cross. In addition, land masses originally thought to be peninsulas were actually two islands. This disconnect between the maps and reality is how the area got its name, Deception Pass.
At the beginning of the 20th century, settlers were forced to take an unscheduled ferry to travel across this treacherous area. They banged on a saw with a mallet to call the ship. It took until 1934 for construction on a crossing to commence, and it was completed a year later. It was a Depression-era New Deal work project. The structures were added to the National Register of Historic Places back in 1982.
West Seattle Bridge – Seattle, Washington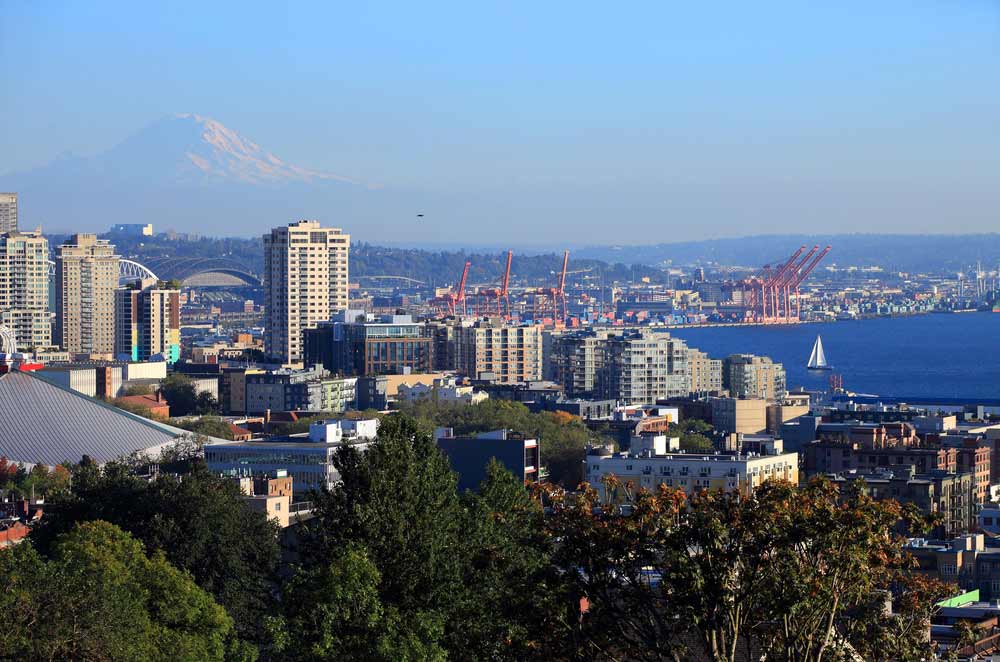 The current, high-level West Seattle Bridge (officially known as the Jeanette Williams Memorial Bridge, after a local politician who was instrumental in its development) was constructed between 1981 and 1984 as a replacement for a bascule bridge that was severely damaged when it was struck by a freighter called the Antonio Chavez in 1978.
The West Seattle Bridge is a cantilevered segmental bridge and the primary connector between West Seattle and the rest of the metropolitan area. It crosses over Harbor Island and the Duwamish River at Elliott Bay.
The original bridge on the site, completed in 1924, was a low-level bascule bridge. It caused many bottlenecks starting in the 1970s when waterway traffic increased significantly, leading to more frequent bridge openings. At the time, officials began planning for a taller structure without a drawbridge. Despite the inconvenience caused by the old bridge, it was difficult to come up with funding for a new one because the roadway it supported was not a designated highway.
Once funding was approved, the bidding process lead to a major bribery scandal. This caused the government to pull its dollars, shutting down the project. It took the accident with the Antonio Chavez to restart it. The crash left the bridge irreparably stuck in the open position. This allowed it to qualify for dollars from a special government program, and a replacement structure was completed in 1984.
Traffic issues in the 1970s, followed by an extended period of bridge construction, held down property values in West Seattle for decades. Once the new bridge opened, they increased significantly, and there was a boom in new housing development.
Lewis and Clark Bridge – Rainier and Longview, Washington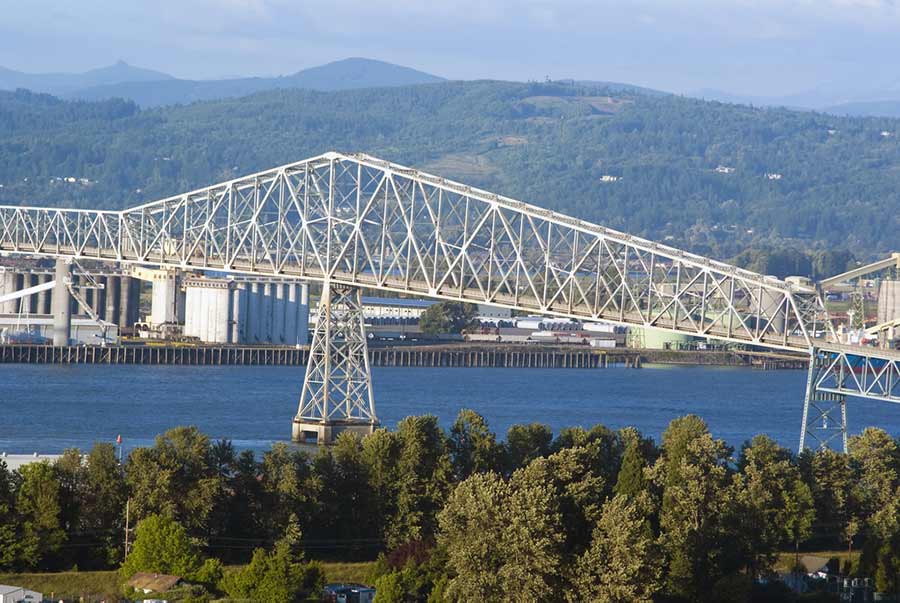 This landmark structure was added to the National Register of Historic Places back in 1982. When it opened in 1930, it was the longest and highest cantilever bridge in the United States. It was designed by Joseph Strauss, the renowned engineer of the Golden Gate Bridge. He leveraged an iron framework in a double-peaked form that makes the bridge a distinctive local landmark.
It was originally called the Longview Bridge but was renamed the Lewis and Clark Bridge in 1980 in honor of the famous expedition.
The bridge is 8,288 feet long and rises more than 200 feet over the Columbia River below.
Bonus Bridge Down South: Ingraham Street Bridge – San Diego, California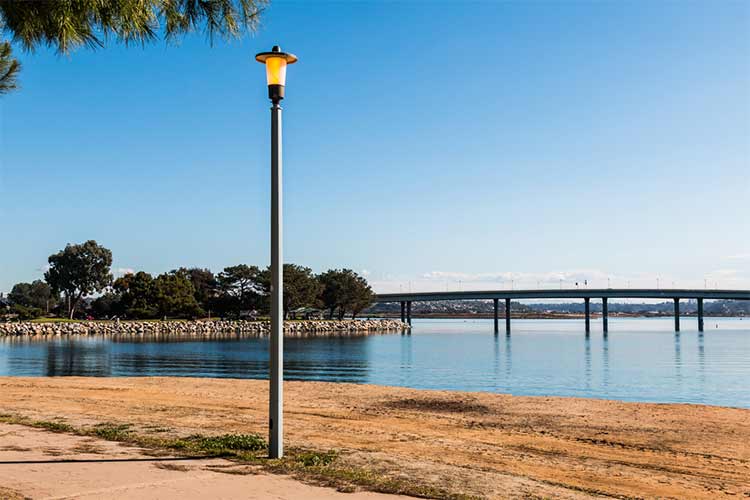 This is a tale of two bridges.
The current Ingraham Street Bridge provides a scenic view of Mission Bay in San Diego. It's a commonly photographed attraction in the city.
The previous Ingraham Street Bridge provides another kind of scenic view — in the water below. Its remnants were sunk 60 feet below the water back in 1993 to create a man-made reef in a diving area known as Wreck Alley. It joined a communication tower and several ships to form this popular local attraction. Photographs show that the old bridge has grown into an extraordinary living underwater organism, as inspiring as its above-ground successor.