It takes a village to build, develop, or renovate even the simplest bridge. For more complex projects, it requires an army of highly specialized people working individually and for a variety of firms to get the job done.
In this article, we'll introduce the key players in bridge development and rehabilitation projects and the roles they play.
General contractors
The general contractor is the manager of most bridge projects. They're hired by a municipality or other key stakeholder, usually on the recommendation of the project's architect or engineer. Typically, architects and engineers have close, longstanding working relationships with one or more general contractors.
The general contractor is responsible for the overall coordination of a project to ensure that it's completed to the architect and engineer's specifications, as approved by the municipality and other stakeholders.
General contractors are responsible for supplying the equipment, materials, labor, and all services needed to complete the project. They typically apply for permits, ensure the building site is safe and secure, supply temporary utility service, and manage everyone on the construction site, including how workers sequence their activities and interact with each other.
Typically, general contractors maintain job-related records and manage and monitor project budgets, plans, and cash flow.
Subcontractors
The general contractor doesn't do all the work required to complete a bridge project. The services and skill sets needed are far too broad and specialized for a single firm to be able to support them all. Instead, they turn to an array of subcontractors who contribute their services, skills, and expertise to handle different parts of the project, from laying asphalt to installing cables to hanging the utilities that are supported beneath bridges.
In addition to this, subcontractors help mitigate risks and bring efficiencies to the projects they work on.
Subcontractors can range from a single person to a large company (often larger than the general contractor that hires them). They shouldn't be considered employees of the general contractor. Instead, they're independent businesses.
The best way to think of the relationship: the contractor acts as the project manager, organizer, and central source of communication, while subcontractors supply materials and do the actual work.
The general contractor uses subcontractor agreements to protect themselves, the subcontractors they hire, and the project's stakeholders. These agreements typically specify what materials, equipment, and services will be supplied by the subcontractor at an agreed-upon price, along with guarantees backed by the subcontractor. The guarantees typically include detailed information related to the subcontractor getting the job done on time and on budget while meeting all specifications.
Most subcontractor agreements also outline steps the subcontractor must take to remedy substandard work while the job is being completed or that fails once the bridge has been opened to public use. Subcontractor agreements often include financial incentives for getting work done early and penalties for delays.
Subcontractors that serve multiple functions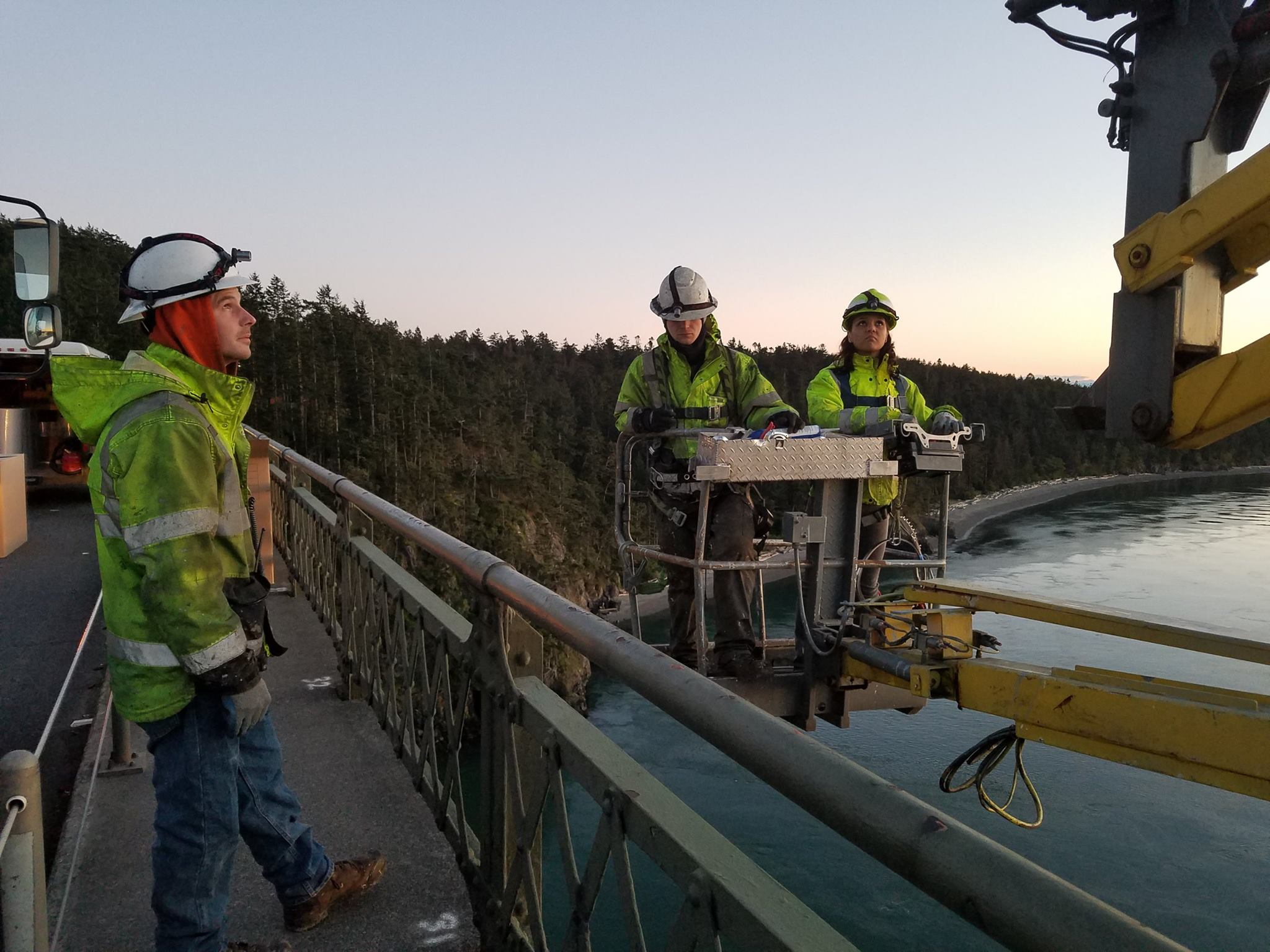 Some general contractors turn to a special type of subcontractor that can serve multiple functions on a job site. Bridge Masters is an example. The company can do many things, including supply equipment, install utilities, do seismic retrofitting, provide fire protection services, and more.
The benefits of working with this type of subcontractor include:
Pricing efficiency — costs for supplying different services can be bundled together.
Limiting paperwork — a single contract and project plan covers multiple services and processes.
Reduced ramp-up time — by serving multiple functions, a subcontractor does not need to be on-boarded for each aspect of the project.
Better partnership — one subcontractor, working across various aspects of a job, can provide insights that might not be visible to multiple subcontractors working on individual aspects of a project.
These types of contractors can be particularly valuable on mid-size bridge projects, which may have limited sourcing capabilities, or regional projects that may not have many specialized contractors available in the local area.
Common Subcontractor Specialties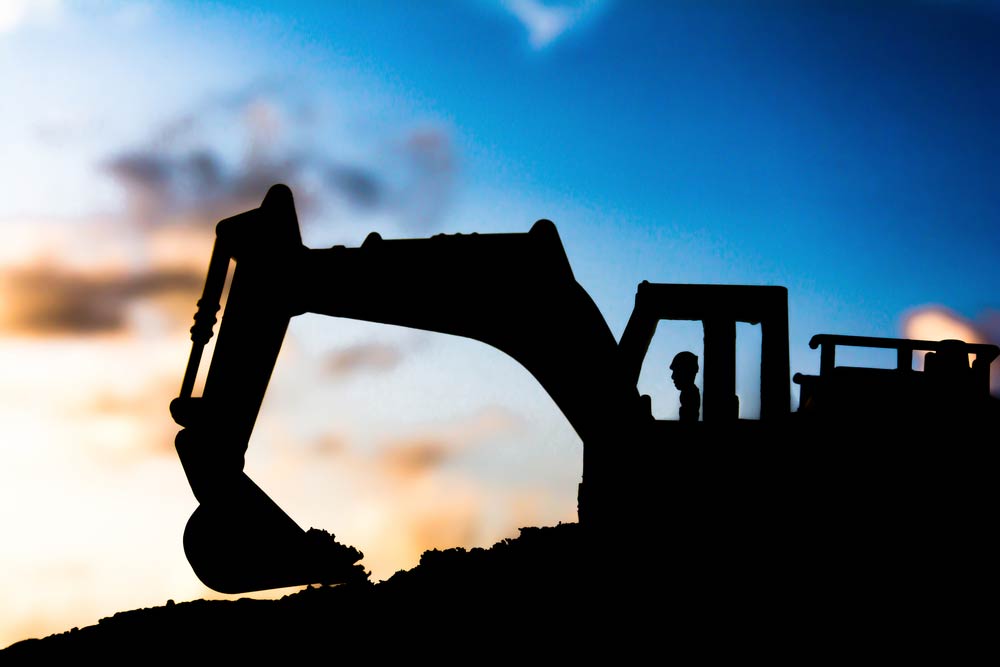 There are also subcontractors that work in one highly-specialized scope, including:
Carpenters
Carpenters handle wood-working tasks, including framing structures and building and repairing wooden bridges.
Concrete, Bricklaying, and Masonry Workers
Subcontractors in this area serve many critical functions on bridge sites, including:
Laying bricks and doing repairs, especially on historic structures.
Pouring concrete for foundations, surfaces, and barriers.
Doing finishing work.
Building and repairing stone elements.
Constructing retaining walls.
Installing insulation and acoustical elements.
Completing decorative enhancements.
Laying asphalt.
Blacktopping.
Constructing culverts.
Laying curbs.
Grouting.
Pouring and finishing sidewalks.
Electricians
Electrical contractors have many responsibilities on bridge projects, including:
Providing temporary electrical service to work sites.
Placing electrical and telecommunication cables under bridges.
Repairing electrical systems.
Developing control systems (for signals and signage).
Installing alarms and emergency notification systems.
Putting up lighting and signage.
Installing telecommunications systems.
Equipment suppliers
Most bridge development and rehabilitation jobs often require specialized equipment, including things like bridge access machines, to get work done. General contractors and subcontractors turn to suppliers for on-the-job tools, equipment, and services, including:
Conveyance systems.
Rigging machines.
Platforms and lifts.
Generators and power-generating systems.
Specialized tools and vehicles.
Excavators
Excavation contractors do digging and excavation work to prepare sites to build foundations. They also grade areas around the bridge.
Glass and Glazing Contractors
Although rare on bridge projects, these contractors handle glass installation and repair.
Inspectors
Inspectors ensure work is completed according to specifications and local regulations. They also help keep workers, the public, and vehicles safe while the bridge is under construction and once it opens.
Marine Contractors
There are many sub-specializations in this area. Firms in this field handle demolition, building, maintenance, repair, and inspection activities that take place in, under, and around water. They must be knowledgeable about how to protect fragile natural resources.
Painters
Highly specialized workers paint and apply finishes to exposed sections of bridges. These specialists must be comfortable working at heights and in difficult spaces. They also paint the stripes that define lanes on the road bed.
Plumbing, Heating, and Air Conditioning Contractors
While most people don't associate plumbing, heating, or air conditioning with bridges, contractors in this category make valuable contributions, including:
Building ventilation systems.
Installing drainage systems.
Hooking-up gas lines and hanging pipelines.
Putting in mechanical components.
Connecting sewer lines.
Sheet Metal and Structural Steel Contractors
Some of the specialized services provided by sheet metal and structural steel contractors include:
Doing architectural and structural sheet metal work.
Installing water removal systems.
Handling repairs.
Putting in ventilation duct work.
Fabricating and installing guard rails.
Installing precast and prestressed elements.
Fabricating steel and reinforced concrete components.
Doing iron and steel work.
Handling repairs.
Wrecking and Demolition Contractors
The contracting firms in this category typically demolish old bridges and related infrastructure to prepare a site for a new bridge.
Specialized Services
Countless contractors are so specialized, they don't get a category of their own. However, their services are critical to the success of many projects. These include:
Specialty boring and drilling companies.
Cable splicers, who support utility and telecommunications installations.
Caulkers.
Clean-up crews.
Pollution and contamination mitigation specialists.
Drillers.
Poured concrete form developers.
Fencing and protective barrier installers.
Fire proofers.
Scaffolding installers.
Test borers.
Water proofers.
In-water drilling services.
Welders.
In the end, it's up to the general contractor to find the best mix of subcontractors — providing one-off and bundled services — to get the job done.