There have been many serious bridge disasters throughout history, most caused by things like extreme weather, fires, and collisions. Others have come about due to highly unexpected things, like a medieval battle, singing, and a celebrity clown.
No matter the cause, most resulted in significant loss of life, devastating injury, and serious economic consequences, including lost utility service and traffic to local businesses.
However, positive things also came out of these tragedies. After every one of them, bridge experts, inspectors, and engineers stepped in, studied what happened (no matter how unusual the cause), and applied what they learned to future bridge construction projects.
Here are a few large-scale bridge disasters, along with the lessons learned from each and how they improved the next generation of bridges.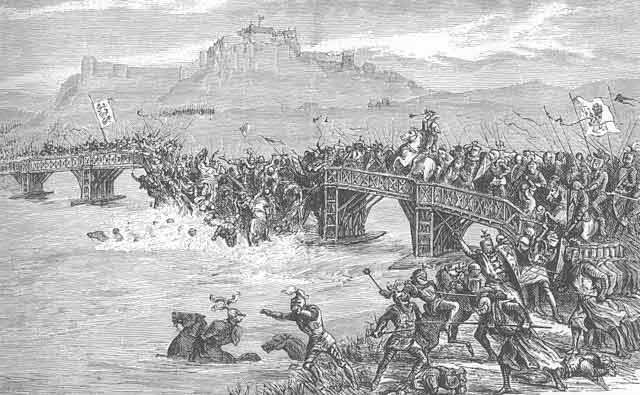 Date: September 11, 1297
What happened: This is one of the earliest documented bridge failures. The Battle of Stirling Bridge took place during the First War of Scottish Independence. Legend has it that English and Scottish forces overloaded the bridge, causing it to collapse. Others believe the collapse might have occurred because English troops rigged it to prevent a Scottish victory.
Lessons learned: No matter the actual cause, the Stirling Bridge collapse got builders thinking about load testing, how to build stronger bridges and how to place limits on them.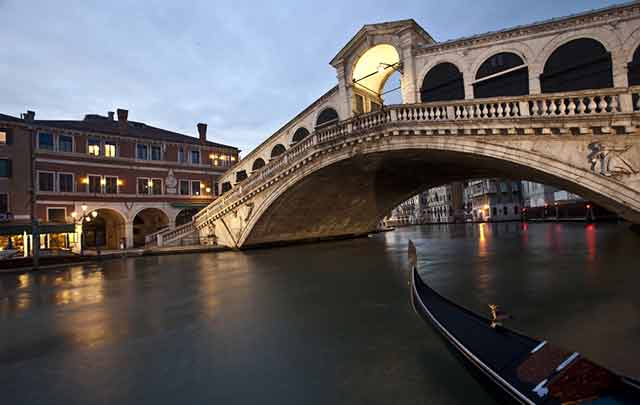 Date: 1444 and 1524
What happened: The original Rialto bridge was a wooden structure with a central drawbridge. It tragically collapsed when it was overloaded by revelers at a wedding celebration in 1444. The repaired bridge came down again in 1524.
Lessons learned: Venetian bridge builders learned their lesson and replaced the wooden structure with a similar looking yet stronger one built of stone. It is the iconic structure that crosses the site today.

Date: September 20,1807
What happened: This wooden bridge was built in 1698. Over the years, it had become worn and fallen into disrepair. The villages on either side disagreed about which one should pay for repairs. During a festival, the bridge became overloaded. A section collapsed, causing approximately 1,400 people to drown in the river below.
Lessons learned: This tragedy got people thinking about bridge maintenance, upkeep, and replacement issues (a problem that continues today). The structure was rebuilt up-river with an iron bridge. Even though it was stronger, that bridge collapsed during a massive earthquake in 1923.
In its place was put Japan's first earthquake-proof structure, which survives today. This is a great example of constant learning and improvement on a single bridge site.
Date: December 6, 1825
What happened: This chain-stayed bridge collapsed because of vibrations caused by a group of singers performing to honor a duke. More than 50 people drowned or froze to death.
Lessons learned: The collapse of this bridge taught German bridge-builders a valuable lesson. The structure had been considered solid, but it turned out the design was unsound and had been built of materials that could not withstand the unusual vibrations caused by the singers. This tragedy got builders thinking more broadly about factors that could lead to a bridge failure.
Date: May 2, 1845
What happened: A large number of people gathered on the bridge to see a celebrity of the time, Nelson the Clown, pulled downriver in a barrel drawn by four geese. As the crowd shifted from one side of the bridge to the other to watch the clown pass under it, the cables of the suspension bridge snapped. Almost 80 people perished, the majority children and teens.
Lessons learned: This unfortunate incident taught engineers the importance of considering load balance when building suspension bridges, which were becoming popular at the time.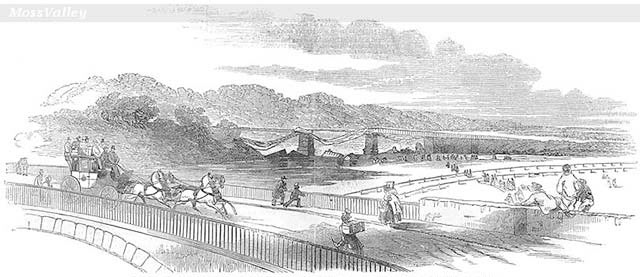 Date: May 24, 1847
What happened: The Dee River Bridge was completed in September 1846 to carry trains that were part of the expanding British Railway System. Less than a year later, a train fell through the collapsed bridge, killing five and injuring nine others.
Lessons learned: This collapse led to one of the first investigations of a failed railway bridge. It found that the girder design was flawed and the wrought iron used for support was not strong enough to handle train loads. This forced a serious rethinking of railroad bridge design and the materials used in their construction.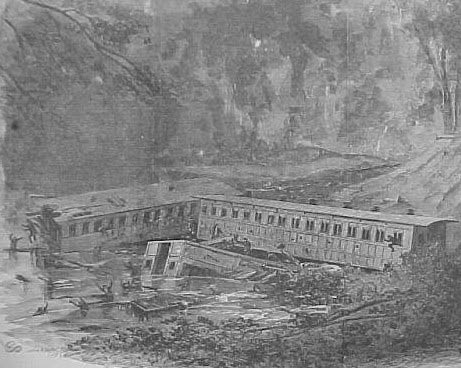 Date: June 27, 1859
What happened: The Night Express train from Chicago to Toledo was crossing the bridge when the embankment collapsed, plunging the entire train into the water, drowning more than 40 persons.
Lessons learned: Investigators found that extreme rainfall in the area caused the culvert beneath the embankment to become blocked. This made water build up behind the embankment. It broke apart and collapsed as the train was crossing. This accident taught engineers the importance of installing proper drainage systems around bridges.
Date: September 18, 1906
What happened: This temporary wooden railway trestle bridge was washed out because of pressure from debris during a high water event. A mail and passenger train was crossing over it at the time of the collapse. Reports say between four and 100 people died. The lack of clarity on the number of deaths is because the rushing water and quicksand at the site made it impossible to recover the train cars and their contents.
Lessons learned: This bridge was meant to be a temporary solution to get trains to the western United States. Financial issues prevented a replacement from being built. This tragedy served as a warning at the time that temporary bridges had to be replaced quickly with permanent ones.
This is an important lesson for today, when U.S. bridge infrastructure is aging and not being replaced in a timely manner because of budget disagreements.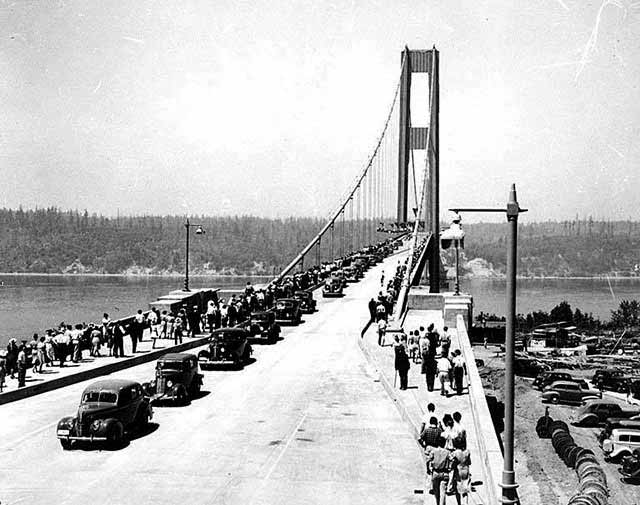 Date: November 7, 1940

What happened: At the time of its construction (and destruction) in 1940, this bridge was the third longest suspension bridge in the world. It came down only four months after opening. Surprisingly, no one lost their life in the dramatic collapse.
Lessons learned: This bridge was the first of its type to employ plate girders (pairs of deep I-beams) to support the roadbed, rather than open lattice beam trusses. Wind could not pass through these more rigid girders, which caused the bridge to sway, heave, and eventually collapse. Later bridges no longer used this design.
Date: January 31, 1951
What happened: Four spans of this steel and concrete bridge suddenly and dramatically failed and crashed into the St. Maurice river. This caused the death of three people.
Lessons learned: The steel used to build the bridge was too brittle to withstand the extremely low temperatures experienced the night of the bridge failure. It was a good lesson for engineers on why it's important to pay special attention to temperature issues in hot or cold climates.
Tip: The utility systems carried by bridges can be impacted by extreme heat or cold. Take steps to protect them.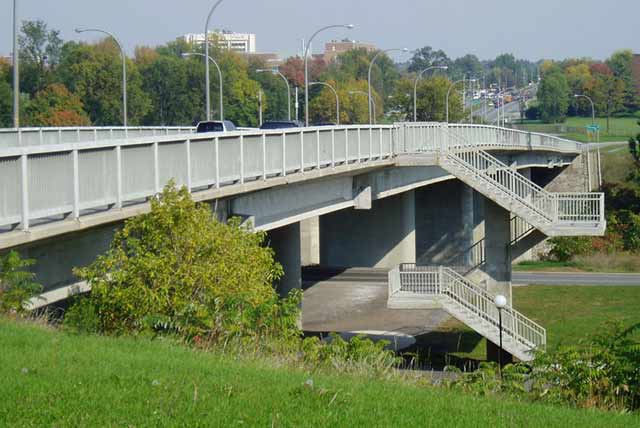 Photo from Wikipedia, used under CC Attribution-ShareAlike 3.0 Unported
Date: August 10, 1966
What happened: Nine construction workers were killed and 55 others injured when the partially completed south span of the bridge came down with no notice.
Lessons learned: An in-depth inquest found that the use of green lumber and a lack of diagonal bracing on the wooden support forms caused the collapse while concrete was being poured to form the bridge deck. This devastating accident got officials to focus on proper construction practices on bridge construction sites, including using safe equipment.
Date: March 26, 2004
What happened: An automobile hit a fuel truck carrying 8,000 gallons of heating oil. This started a fire that melted the bridge superstructure, which caused southbound lanes of a major intercity highway to collapse.
Lessons learned: This bridge came down in a busy, highly trafficked urban corridor. Experts figured out how to use temporary bridge structures to reopen the area to traffic (and restart utility service) within one week. Fast bridge construction techniques were employed to build a brand new bridge in approximately six months. This fast recovery process was highly innovative at the time and is often employed today.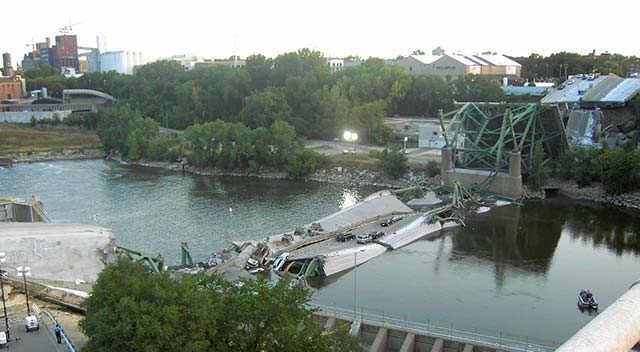 Image from Wikipedia, "I-35W Mississippi River bridge," unaltered and used with permission under the Creative Commons Attribution-ShareAlike 2.0 Generic license.
Date: August 1, 2007
What happened: During the evening rush hour, this major bridge leading into downtown Minneapolis over the Mississippi River suddenly fell down, killing 13 people and injuring 145.
Lessons learned: The National Transportation Safety Board found that a design flaw was the likely cause of the collapse. Additional weight on the bridge at the time made a too-thin gusset plate rip along a line of rivets. Aging infrastructure issues and a missed inspection were also cited as concerns. This was one of the first and most prominent bridge disasters that revealed the perils of the aging U.S. infrastructure.
Date: November 26, 2011
What happened: A support cable snapped while workers performed maintenance on the bridge. The structure suffered a catastrophic failure. The roadway fell into the river below, leaving only the two bridge towers and a few support cables left. More than 20 people were killed, 40 injured, and 19 reported missing.
Lessons learned: The cause of this devastating bridge collapse was human error, pointing out the importance of proper worker training. It also made it clear that everything possible must be done to protect workers and drivers when bridge maintenance is being done, no matter how mundane it seems.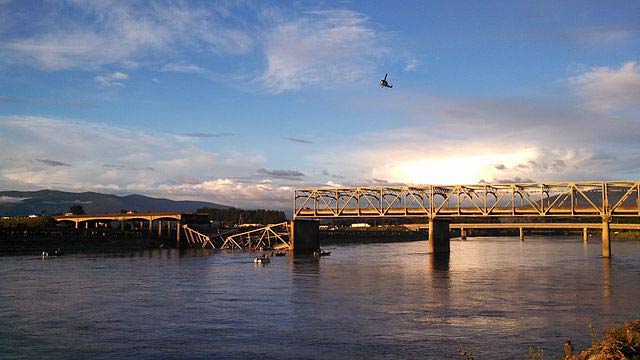 Image from Wikipedia, "I-5 Skagit River Bridge collapse," unaltered and used with permission under the Creative Commons Attribution 2.0 Generic license.
Date: May 23, 2013
What happened: An oversized semi-truck carrying drilling equipment clipped a top steel girder, causing this polygonal Warren through truss bridge to collapse.
Lessons learned: It's long been known that truss bridges like this one require both the top and the bottom to remain equal in strength and solidity. When the truck hit the top girder, it caused the pressure/squeeze system to fail and the bridge to fold up. The design was outdated; more modern truss bridges can better withstand similar forces. Once again, this collapse illustrates the importance of replacing antiquated bridges.

Date: August 3, 2015
What happened: About 20 people were injured after two cranes working on a bridge restoration project fell on five nearby houses and shops, causing significant damage.
Lessons learned: The cranes were working from barges in a canal. The load became imbalanced and the cranes fell. This is a good lesson on why it's important to use the latest equipment when building, renovating, and constructing bridges.
Date: January 10, 2016
What happened: This newly-constructed bridge failed after only 42 days. It cut the only roadway between Eastern and Western Canada, with the only detour being almost 1,000 miles around Lake Superior through the United States. Today, a single lane of the bridge has been reopened.
Lessons learned: The west side of bridge separated from the abutment causing a very large crack. Bolts holding together a section of the bridge snapped. Six months after the incident, the reason for the bolt failure remains unknown, although some point to a wind-related issue.
Conclusion
The bridge construction industry has learned a great deal about building better, stronger, and more stable bridges because of the unfortunate bridge disasters throughout history. This process continues today.
The Kolkata flyover collapse (while under construction) on Mar. 31, 2016 caused the deaths of 27 people and injured 80 more. Failed bolts were identified as the immediate cause of this failure, but experts are still looking for the root cause. Hopefully, when they find the cause, it will prevent another similar modern bridge disaster.