Who could have seen it coming?
The on-again, off-again infrastructure funding bill may be on again in 2018. Possibly.
What's the issue?
In today's heated political climate, it will be challenging for Republicans, Democrats, and the President to align on a single plan, especially one as complex as a $1 trillion, cross-country infrastructure bill.
In this article, we'll look at the current state of the nation's bridges, roads, utilities, and other infrastructure, review how we got to where we are today, consider what might happen in the future, and reflect on how it could affect businesses in the bridge development and maintenance industries.
The current state of America's infrastructure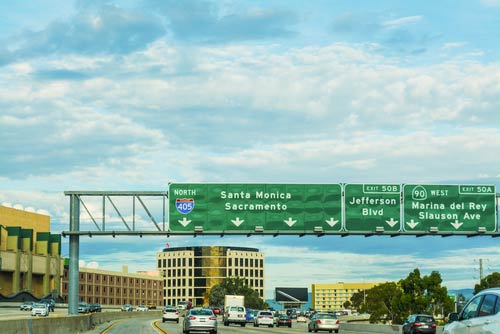 Countless studies and articles over the last decade have exposed significant issues with — and expressed serious concerns about — the current condition of America's bridges, highways, utilities, and other infrastructure.
According to one of the most prominent and respected studies, the 2017 American Society of Civil Engineers' Report Card for America's Infrastructure, U.S. infrastructure overall received a D+, almost as low a grade as it's possible for the agency to award. The study assigned the nation's bridges a C+, somewhat better, but certainly a grade no student would write home about.
According to the study:
Almost 40% of the more than 600,000 bridges in the United States are a half century old or older, reaching the absolute limit of their design lifespan.
Another 15% of bridges that are within a decade of that milestone.
This gives a clear picture of how serious the situation is.
About the study: The ASCE Report Card for America's Infrastructure is conducted every four years and delivers letter grades — based on physical condition, repair requirements, investment needs, and other factors — on all aspects of U.S. infrastructure, similar to a school report card.
Bridges developed during the highway boom of the 1960s and 70s were built on the cheap, assuming they would last only a half century and be replaced. (This runs counter to how major structures are developed today, usually designed to last a century or more, even in challenging conditions.) During the last few fiscally strapped decades, government funds were not set aside to replace the bridges nearing the end of their useful lives both now and in the years ahead.
Just over 56,000 of the bridges reviewed in the report card study, more than nine percent of them, were rated structurally deficient in 2016, the last year of data available for the Society of Civil Engineers to evaluate.
Believe it: People take 188 million trips across structurally deficient bridges in the United States each day.
Background: The National Bridge Inventory (NBI) is a database put together and maintained by the Federal Highway Administration that contains information about all the bridges and tunnels in the United States that carry vehicular traffic, including technical specifications and data about their current physical state.
The NBI assigns a score to each bridge reflecting its overall condition. A high score of nine reflects a bridge that's in an ideal physical and functional state. A bridge that receives a low score of zero must be closed to traffic because it's considered too dangerous to cross.
A structurally deficient bridge is one that receives a score of four or below because a significant defect has been identified. Speed or weight limits must be posted on structurally deficient bridges to ensure safety.
The one piece of good news in the study is that the number of bridges considered structurally deficient is decreasing, even though the average age of bridges overall is going up. This means that more bridges every day are reaching the end of their useful lives, based on their design specifications, but may not be inherently dangerous to the people who cross them.
This doesn't mean they're in good condition, simply that they're not unsafe.
One of the reasons for this positive change, if not an ultimate solution to the long-term issue, is the recognition of the critical role bridges play in the economy. Municipalities now regularly take steps and prioritize investing precious local tax dollars to keep bridges functioning because they keep commerce running. A closed bridge often prevents or limits access to the businesses on either side of it. Over time, this can reduce local tax revenue. An investment in a bridge is generally a smart one.
The study says that it could cost approximately $123 billion to complete all the rehabilitation work and new construction needed to get bridges across the United States back into shape.
The most recent proposal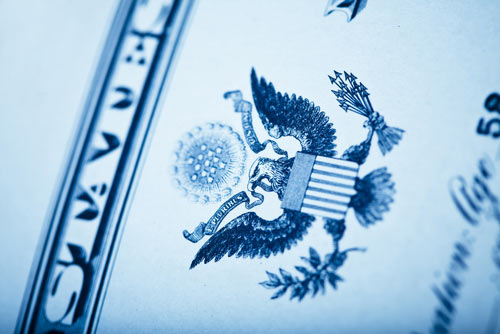 In mid-2017, the Trump administration outlined a plan for infrastructure development and funding in a six-page document distributed with their budget proposal. Many from both political parties considered the budget extreme and dismissed it outright. The infrastructure plan was identified as something they might discuss independent of the budget.
According to the plan, at the time it was released, the administration was targeting a $200-billion federal government investment that would result in $1 trillion worth of infrastructure spending. It would be funded through a combination of federal dollars, incentivized non-federal money and by re-setting priorities and expediting critical projects.
Much of the incentivized non-federal spending is expected to come from public-private partnerships. Federal money would be used to encourage private entities to invest money in infrastructure projects. According to the document, the plan is to transform approximately $200 billion in federal spending into $1 trillion worth of infrastructure updates.
Definition: A public-private partnership, often referred to as a P3, is a contractual agreement between a public federal, state, or local entity and a private one. The agreement allows public agencies to leverage the knowledge, experience, and skills of private companies — and financing opportunities available to them — to benefit the general public. Many public-private partnerships allow private entities to earn revenue from their investment in public infrastructure. Learn more about public-private partnerships.
Public-private partnerships are generally allowed when the government makes loans to private companies to complete non-federal infrastructure projects. However, the same cannot be done for federal projects because laws prevent the government from loaning itself money to fund projects, and it can't make loans to entities that work on projects that, in the end, will be owned by the federal government.
However, a private entity can receive a grant to build or improve a piece of infrastructure that benefits the federal government, if the private entity continues to own the asset, earning revenue from it.
The Trump plan seeks to facilitate the transfer of federal dollars to private entities in two ways:
Federal Capital Revolving Fund. The administration plans to develop a proposal to create a revolving fund to help spur development and rehabilitation of federally-owned public infrastructure. It would encourage capital investment in these projects by fronting a portion of the development costs.
The creation of this fund, which would be repaid using annual appropriations, could help avoid competition between government investments in capital projects and spending money on operating them.
By taking advantage of this fund, agencies would pay for capital assets as they are used rather than being forced to front load the cash investment. The administration believes this approach will encourage stakeholders to prioritize projects with the greatest value for their local communities over the long term.
Partnership Grants for Federal Assets. Since the government can't loan itself money to fund infrastructure projects, the administration recommends making grants to private companies to build or improve federal facilities. Then the private entity will donate the completed project to the government while earning revenue from it. The administration believes this will allow for more capital development and opportunities for companies in the private sector to earn revenue.
The administration's proposal is governed by four principles:
Targeted investment. The infrastructure plan recommends prioritizing projects that provide the most benefit for taxpayers. This includes initiatives that address significant issues faced by the nation/a region or ones that improve how infrastructure is designed, built, or maintained.
Self-help. The administration believes that people are better able to select the most critical infrastructure projects for their communities, not the federal government. They believe the government is not as informed as the people who live and do business in local areas. They also suggest that municipalities are better able to find creative ways to fund projects. They plan to support projects that reflect this independent model.
Divestment. The administration plans to cut federal involvement from projects that are better handled by non-federal entities, including local municipalities and private companies. "Better handled" is defined as providing improved service to citizens, utilizing infrastructure assets more effectively and saving budget dollars.
Private sector. The plan recommends using public-private partnerships whenever possible, taking advantage of the private sector's procurement methods, market discipline, and long-term focus on maintaining assets they invest in and own. They note that these partnerships might not be right for all projects, but they should be leveraged on significant infrastructure initiatives.
What's next
Over the last several months, the Trump administration began signaling that private investment may not be as central to the final infrastructure plan as expected. They've found that these contracts can increase government debt if they're not negotiated well. Instead, more of the infrastructure funding may be shifted to states and cities.
The updated plan, as discussed so far, would incentivize state and local governments that find ways to create revenue streams related to infrastructure. The complexity is that the 2018 Trump budget significantly cut funding to comparable initiatives.
A big plus for bridge developers is that initial drafts of this revised plan seem to favor transportation-related projects.
A complication affecting the infrastructure plan is the passage of the new tax bill, which is expected to add $1.5 trillion to the federal deficit. This will make it harder to find federal dollars to pay for infrastructure.
Stay tuned
Reports say there is significant behind-the-scenes work underway, crafting the next generation of the infrastructure plan. It's expected that additional information about it will be revealed in late January. We'll provide updates on how this constantly evolving plan could impact you and others doing work related to bridge construction, maintenance, and rehabilitation.