For most companies and agencies working in the bridge design, engineering, construction, and maintenance industries, recruiting, and retaining top talent is an ongoing challenge.
Since the financial crisis of the last decade ended, steady increases in construction and infrastructure development and rehabilitation activity have led to a significant shortage of qualified workers.
According to the United States Department of Labor, more than 325,000 people in the United States do some type of work related to bridge, road, and highway construction. That's an increase of 1.3 percent over the previous year. It may seem like a relatively small rate of change, but it's based on a wide range of job types and growth rates associated with each.
The Department of Labor reports a year-over-year increase in demand for machinists and equipment operators of almost 50%. The need for certain types of engineers is up approximately 40%. The demand for people who do things like paving, spraying, and painting is growing by more than 30%.
According to the same source, the mean salary for people in industries related to bridge infrastructure development and maintenance is just over $54,000 per year. That's based on a wide range of average annual incomes, from just over $30,000 per year for maintenance workers to just under $200,000 for senior executives at architecture and engineering firms. In general, annual wage increases for high-demand jobs within the sector are up between 5 percent and 10 percent, far higher than for most other fields. This reflects the current need for employers to pay more to secure scarce talent resources.
Adding to the issue: More Boomers are retiring, and the size of the workforce in the generations following them is projected to decline. This will make it nearly impossible to keep up with current demand, much less an increase in it.
That makes it critical to take steps to attract the best workers and provide them with the salaries, benefits, and other "perks" they need so they continue to work with your firm or agency for years and decades to come. After all, it doesn't make sense to hire and train talented people only to have them leave to work for your competition.
In this article, we'll offer tips on how you can attract and keep the best, most qualified workers.
Avoid the most common recruitment pitfall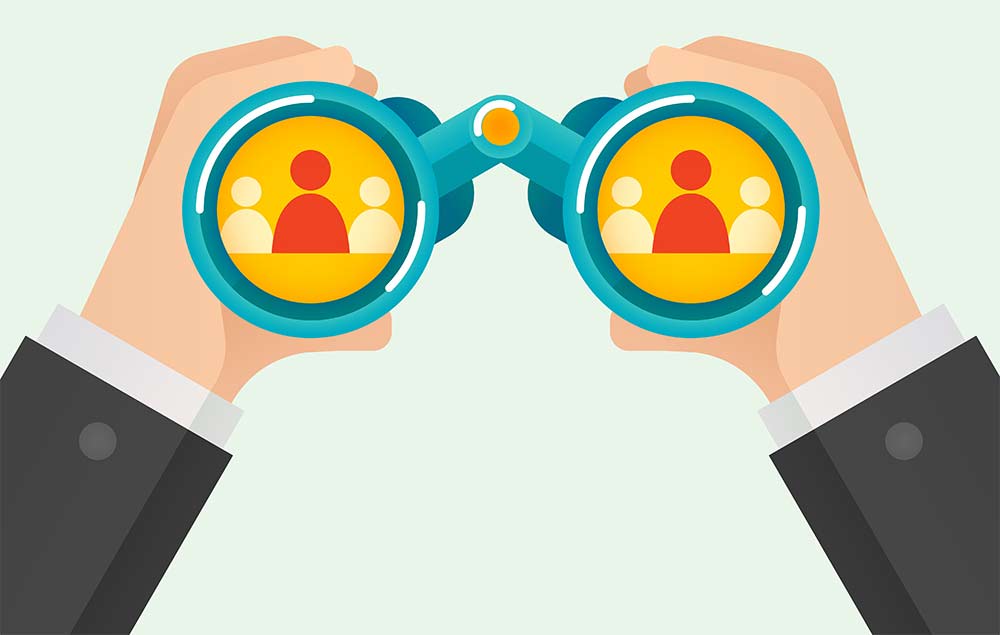 One of the biggest mistakes firms make when recruiting talent: not taking time to develop a clear picture of the type of people they need — and want — to hire.
Like most things, it's impossible to find what you're looking for if you can't clearly describe it.
Start by working with key stakeholders to answer the following questions about every position you need to fill:
What education, skills, and competencies does the person filling the position need? Are there licensing or continuing education requirements?
Is the position permanent or temporary? If temporary, what is its duration?
How many hours per week is the person filling the job required to work? What are those hours? How will the work load impact their personal life?
What types of applicants are most likely to have the skills and knowledge needed to be successful?
What is the best way to find good candidates (internet job posting, industry conference, union contact, word of mouth, employee referral, recruiting event, etc.)?
What are the responsibilities associated with the position? Will they change over time?
How will the person in this position interact with others on the job?
Will the person be able to grow in the job? If so, how?
What could the position evolve into over time? Is there a growth or promotion track?
Once you've answered these questions, use them as an outline to develop job descriptions. (The answers can also be leveraged to create job postings, along with interview questions.) Job descriptions should clearly define the tasks, knowledge, skills, abilities, and qualifications required for each job.
Well-written descriptions explain to candidates what is expected of them so they have the information they need to feel comfortable continuing with the hiring process and taking the job. (They also encourage candidates to opt out of pursuing positions they're not qualified for.) This knowledge sets a solid foundation for ensuring that the people you hire will want to stay with you for a long time.
Tip: Get ahead of the game by writing job descriptions for all the jobs at your firm or agency. You'll avoid scrambling when someone leaves and you have a position to fill. It will also help you develop a clear picture of how all the employees within your company work together. It might help eliminate redundant jobs.
Every job description should include the following information:
Tasks: Explain what the employee will do on a regular basis. Provide as much detail as possible so they can figure out if they will feel satisfied doing the work.
Knowledge: Document the formal education and on-the-job experience the job requires. Include information about diplomas, licenses, and other requirements. Set expectations about ongoing education needs.
Skills: Outline the hands-on things the person must be able to do. This can include anything from manual work to technical or computer skills to planning and participating in meetings. Being able to communicate well is critical for many jobs today. Let potential hires know whether you expect them to be good writers or speakers.
Behaviors: Set expectations for how employees are expected to behave on the job. This could include anything from dress or uniform requirements, time-in/time-out policies, and safety needs to a description of the environment they will be working in. Explain the company's culture as well.
Expectations: Document everything it will take for a candidate to be successful. If the job has a career path, outline steps required to advance.
Employers and prospective employees both benefit from job descriptions. They force employers to define what they expect from employees and how they fit within a broader business structure. Prospective employees gain a clear picture of what they're getting into if they decide to work for you.
Making your company the ONE people want to work for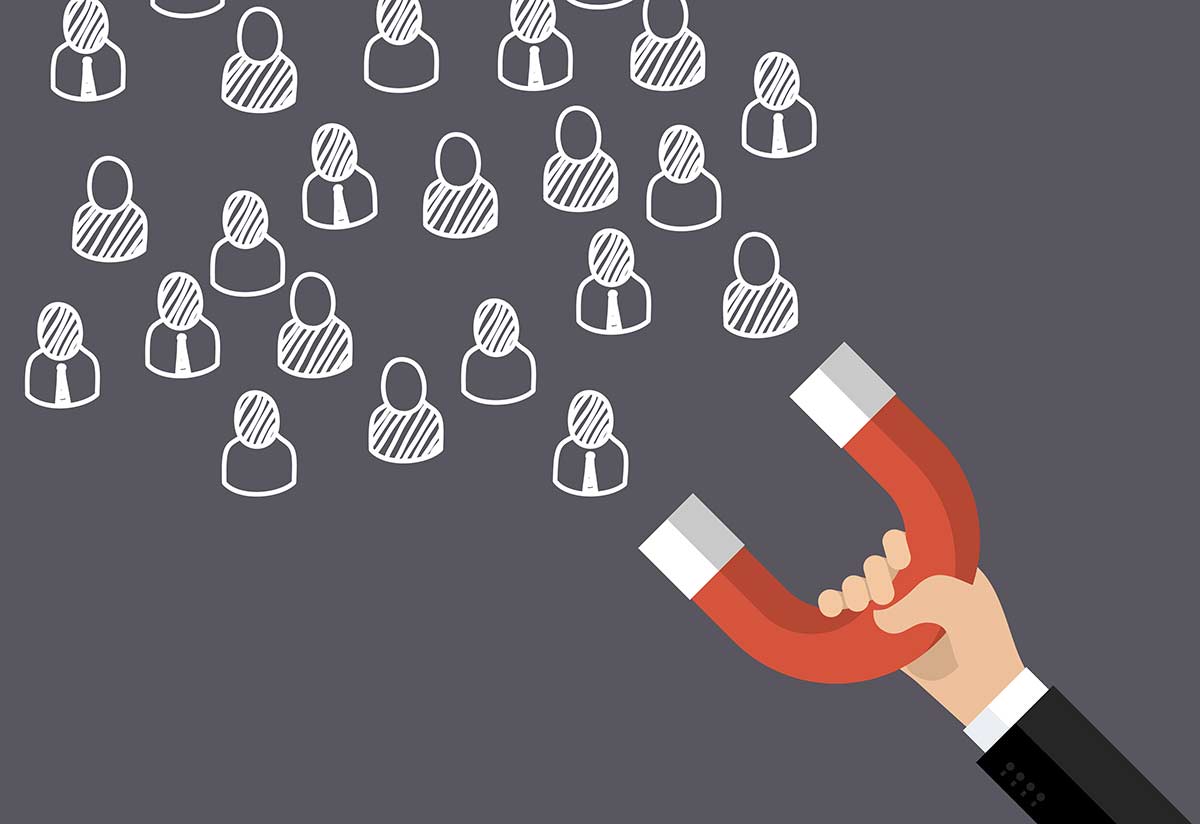 Clearly, the job market in industries like bridge utilities, engineering, and construction are competitive. That's why it's critical for your firm to be THE employer of choice in your area.
Start by making a commitment to brand and market and sustaining the image of your company or agency as a great place to work. Offer the basics, including a competitive pay, benefits, and a time-off package.
Research what similar businesses in your area provide and equal or better it. You will usually find this information on the career sections of their websites. Online resources such as Salary.com provide good benchmarks as well.
Then, go beyond baseline, and think about what you can do to retain, motivate, recognize, and reward employees.
Consider providing a work-life balance program or child care support, maintaining a diverse and welcoming work environment, offering challenging work assignments, and rewarding exceptional performance to become recognized as an employer of choice.
Also, take time to find out what your current employees think about your organization, the reasons they stay (or are thinking about leaving), and if they would recommend working there to others. Use a simple anonymous online survey to gather this data. Ask questions about work life, job responsibilities, corporate culture, pay, and benefits. Be open to feedback and prepared to make meaningful organizational changes in response.
Listening to your employees and responding to their needs is the best way to turn them into advocates for working for your firm.
Tip: If you don't already have one, develop a career section on your website. Include information about available positions, benefits, and work culture. It will give job prospects a "sneak peek" into your business or agency so they can see that it is an appealing place to work.
How to figure out of a candidate is "right"
Once you've built a solid foundation for recruiting people, you may find yourself asking:
How do I know if a candidate is a good cultural and strategic fit?
Will their personality be a solid match with the company's values?
Do they really have the knowledge, skills, and abilities needed to do the job and grow in it?
Most architectural, engineering, and contracting firms and agencies can't afford a human resource professional who specializes in recruiting. So, they take advantage of staffing assessment tools to help make hiring decisions. Berke Assessment and Pairin are two examples.
These tools make it easy to:
Conduct interviews to learn about a candidate's qualifications.
Handle background checks to ensure a potential employee is honest, sound, and doesn't have a criminal record.
Leverage job knowledge and ability tests, along with personality and behavioral assessments, to find out if someone is a good fit.
When used properly, these tools help determine which candidates have a better chance of succeeding in your organization. In addition, they may uncover areas of concern that require additional questioning or research. These tools should not be the only criteria used in making hiring decisions. Instead, they should be leveraged to learn about candidates as a part of the overall hiring process.
On-boarding done right
One step in the hiring process that too few firms pay attention to is on-boarding. Instead of welcoming new employees and leaving them feeling good about their new opportunity, it turns into a negative, paperwork-heavy experience.
Here are a few things you can do to make new workers feel welcome:
Assign a "buddy" in their work area whom they can turn to for information and advice.
Make sure work zones are prepared, with computers and other tools in place and in working order. This will help new employees feel productive starting day one.
Take time to explain company policies rather than just handing over an employee handbook or link to a website. A personal conversation will convey more about your organization's values.
Help them fill out insurance, payroll, tax, and other forms. This will avoid errors that could lead to delays in insurance coverage or pay.
Take them to lunch. This is an informal way to give new people extra time to ask questions.
Create a meeting and training schedule so new people know who they have to meet — and what courses they need to complete — within their first few days or weeks at work.
Check in with them at the end of their first week. Ensure that they still feel confident about their decision to work for your firm.
Maintain your position as employer of choice
In a competitive employment market, good workers are ripe for the picking. Use opportunities like annual reviews and employee surveys to ensure your workforce is engaged and happy. Also, network informally at work and social events to gauge worker satisfaction.
Remember: In today's dynamic work environment, it's important to do everything you can to maintain your position as employer of choice in your area.