From relatively small issues like bad weather, missed payments, or late deliveries to big problems like accidents on job sites or structural failures, people who do inspection, maintenance, and construction work on bridges face an extraordinary number of risks every day.
Let's take a look at the most common risks and the steps you can take to avoid or manage them.
1. Cash flow issues
Most contractors experience inconsistent cash flow at one time or another. Cash flow issues are not usually the result of ineffective money management. Instead, they're caused by late payments or not getting paid in full for work that's been completed. This issue often leads to bankruptcy or the complete failure of the business.
The top reasons for late or incomplete payments include:
Clients who run short of money before a project is complete.

Budget increases that aren't backed by additional funding.

Disputes over project deliverables.

Dishonest clients.
What you can do to prevent cash flow issues: Start by hiring a lawyer and an accountant with contracting industry expertise and experience working with municipal agencies. They can help guide you in developing sound contracts and implementing efficient accounting practices.
Every agreement should include a list of deliverables, including quality standards, and a payment schedule that's aligned with completing work to clearly defined specifications. Contracts should explain the ramifications for not finishing work on time or to agreed-upon standards — or for not paying invoices on time. Prior to signing a contract, all parties must agree to what type of arbitration or other negotiation or legal process will be used to resolve disputes.

Work with your accountant to set up an automated system connected with your bank to manage bookkeeping, billing, and receivables. This will help facilitate the delivery of invoices and ensure payments are processed as quickly as possible. An efficient system will help reduce the amount of time it takes to handle bookkeeping tasks, the associated costs, and dollars lost to billing errors.

Always conduct background and credit checks on new clients. Ask for references and make it a point to speak with them. Question references about the client's reputation, work process, and payment habits.

Be thorough when developing estimates. Consider all eventualities and ensure that you take into account project creep and related budget increases.
2. Money-losing projects
Businesses often make simple mistakes that cause projects to lose money. The most common include:
Doing a poor job of estimating project costs.

Not understanding the complete scope of a job.

Failing to consult with subcontractors who will play critical roles on a project.

Not including project management support early in the planning process.

Agreeing to unreasonable or poorly-defined late fees.

Not setting up billing procedures soon enough, which can lead to missed or delayed billings and payments.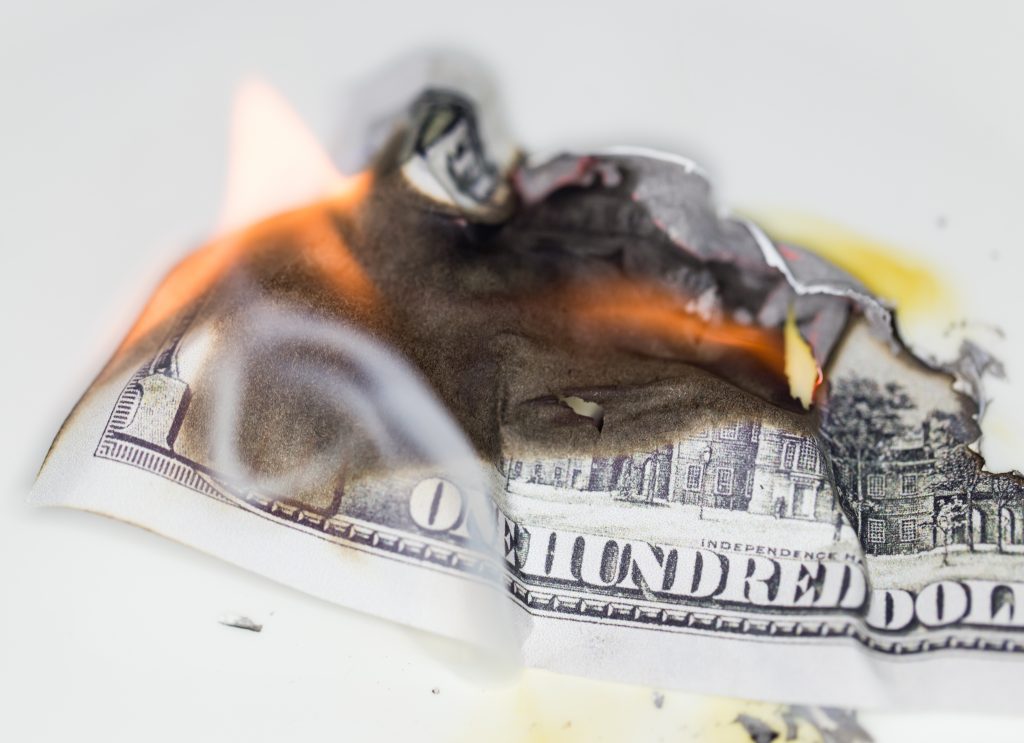 What you can do to avoid losing money on a job: Start by hiring the best project managers you can and involve them early in the planning process for every job. This will help ensure you're maximizing every opportunity to generate revenue and avoid mistakes that could cause you to lose money. Project managers are trained to delve into details and understand everything it takes to get a job done efficiently and effectively.
3. Work that doesn't get done on time
Late work doesn't just damage a contractor's reputation, it can also have a major impact on the bottom line. Even one small aspect of a job completed late can have a domino effect, negatively impacting the timing of the tasks that follow. This can lead to higher work costs, along with increases in management and supervision time, security, equipment rentals, and more.  
On top of this, more and more agreements with municipal agencies place penalties on contractors who don't complete work on time.
Some of the reasons for lateness are controllable, while others are not:
The construction schedule is incorrect or incomplete.

Supervisors and the construction crew don't understand the schedule or are unable to follow it.

The project does not have adequate resources assigned to it

The client delays the project.

Weather prevents work from getting done.

There is ineffective project management.

There are traffic or transportation issues.

There are accidents on the job site.

Poor quality work must be redone.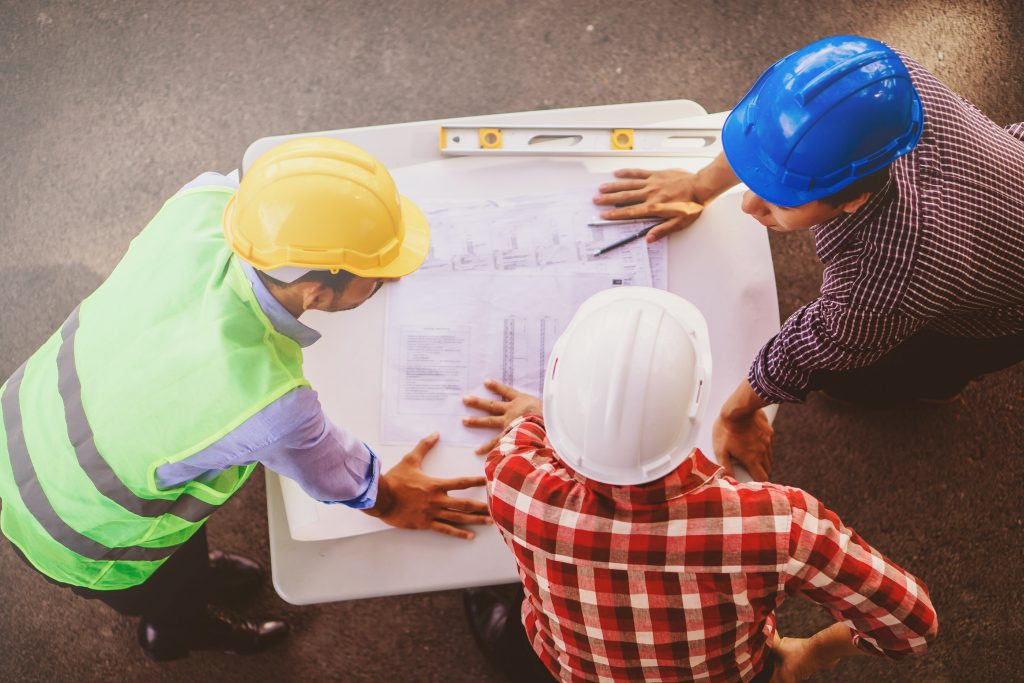 What you can do to keep projects running on time: Start by hiring experienced supervisors with strong communication skills. People with solid experience in the bridge contracting or transportation industry will not only develop sound schedules and know how to keep complex projects running on time, they'll also be able to look two steps ahead and see potential issues before they happen. If they're fluent in using industry terms, they can play a critical role in communicating with subcontractors and municipal agencies.
Involving supervisory personnel in the contracting and initial planning process will help you define how the unexpected–such as extreme weather, accidents, or delays–should be handled before they happen. You may not be able to control unexpected events, but you can plan ahead for managing them and limiting impact.
4. Accidents and injuries on the job site
Workplace safety should be the number-one priority on every bridge construction site. Inadequate safety practices can lead to serious injuries or even death. Accidents on a job site can cause traffic and construction delays, along with added time to investigate and resolve issues, work stoppages, penalties and fees, increased insurance rates, low morale on the job, and significant harm to a contractor's reputation.
Think about it: Who wants to work for — or with — a business that doesn't put people's health and safety first?
Tip: Using safe lifts to get to hard-to-reach areas of bridges is a good way to improve on-the-job safety.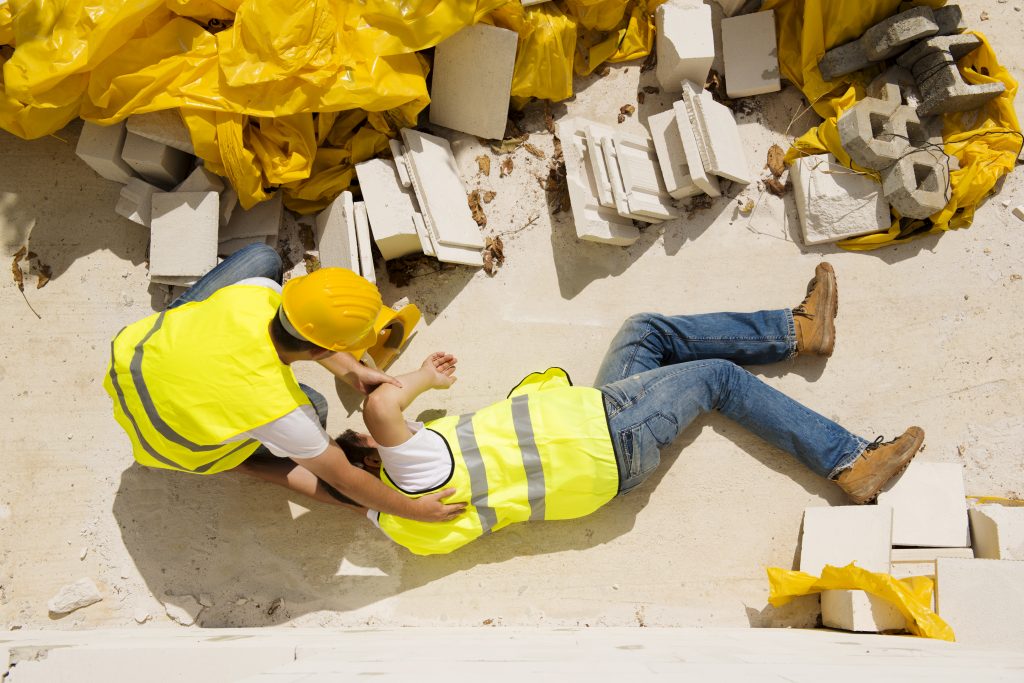 What you can do to improve on-the-job safety: Start by following OSHA rules and regulations, along with state and other guidelines, to the letter. OSHA partners with bridge and road contractors all over the U.S. to learn about the mistakes that caused accidents and share the information so they can avoid making the same errors.
Ensure that everyone in your workforce stays educated on the latest workplace safety trends. Go above and beyond required training and make workplace safety a key part of every staff meeting. OSHA offers a complete array of online and in-person training modules on a wide variety of topics.
Tip: Visitors to job sites are generally not as familiar with safety best practices as construction workers. Always monitor visitors closely to ensure they stay safe.
5. Poor quality work
Every contractor tries to avoid it, but it inevitably happens: Work done on a bridge site doesn't meet regulatory standards or contractual specifications. It costs time and money to fix the mistake. Even more, substandard work can hurt a contractor's reputation.
What you can do to avoid poor workmanship: Today, unemployment rates are at record lows in most parts of the U.S. This can make it challenging to find workers experienced in bridge-related work. Despite this, it's worth taking extra time to find the best people in your area to work for you. It will only enhance the reputation of your business and help avoid costly mistakes.
If you can't find people who are 100 percent right to fill an open job, invest in educating them so they can develop the skills needed to fill the role.
Think about it: A relatively small investment in education today could help prevent larger rework costs in the future.
6. Theft
From small power tools to cables and connectors to vehicles, the equipment used on bridge construction sites is an attractive target for thieves, including workers onsite and people not affiliated with the job. Similar to other risks faced by bridge contractors, theft can have a broad impact. There are costs to replace stolen items. In addition, theft can result in delays while waiting for replacements and reduced productivity because workers don't have the equipment they need to complete their tasks. It often leads to higher insurance rates as well.
What you can do to prevent theft: Implement a sound equipment storage and maintenance policy on all your job sites. Make it a requirement that all tools are signed out at the beginning of a work shift and logged in when they're brought back at the end of the day. Ensure that all components are returned, including batteries and cables, which are often taken by thieves.
Ensure that all tools and equipment are kept securely locked up when not in use, and leverage adequate security on your job sites. An investment in prevention can go a long way toward preventing theft on bridge construction sites.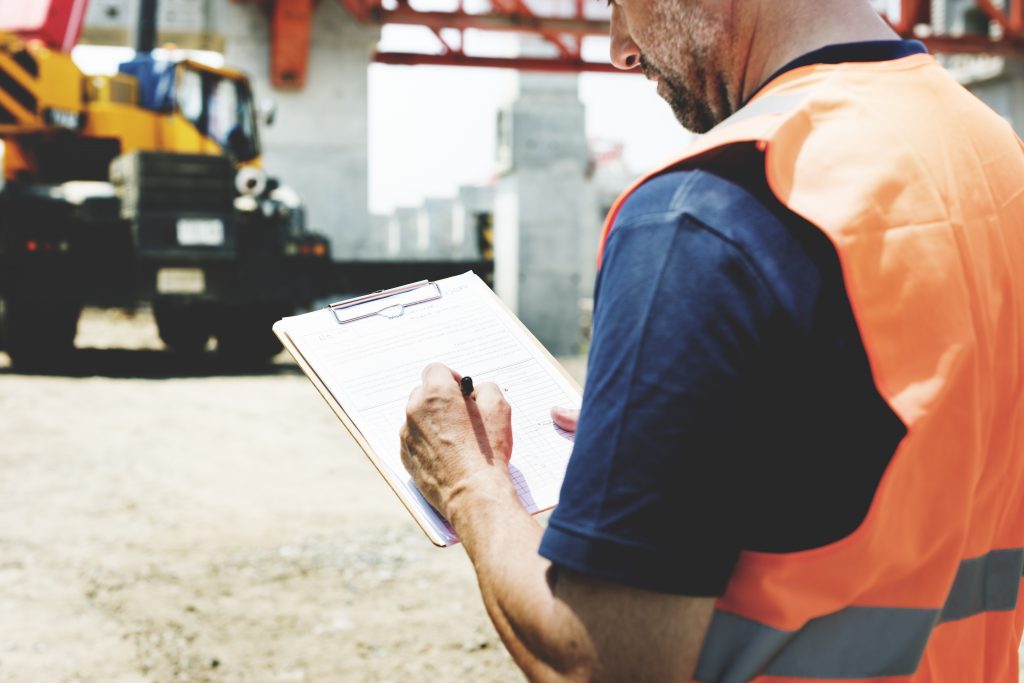 Tip: A property insurance policy can help cover the costs associated with equipment theft or damage. Regularly check in with your insurance agent to ensure that you have adequate coverage.
7. Change
Some contractors take risks and embrace change, while others are fearful and avoid it at all costs. The former tend to grow and expand their businesses, while the latter businesses generally stay stagnant and eventually fail.
The most common change-related risks contractors face include:
Economic changes, such as recession, which can slow economic activity and cut dollars spent on bridge development projects but could inspire fresh ways to market a business.

Regulatory changes, which force contractors to change how they work, but lead to improved safety.

Need for new types of talent or skill sets, which can make it more challenging and expansive to find and train qualified candidates, but it will also result in improved work processes.

Changes to the business model, including developing new partnerships, which can expand business opportunities, or shutting down inefficient divisions, which can stem financial losses and lead to improved performance over time.

Emerging technology, which can seem daunting and expensive to implement, but almost universally is a solid investment that will contribute to improved efficiency over the long term.
What you can do to get over the fear of taking risks: Acknowledge that change is inevitable. Those who take risks and stay ahead of the change curve are more likely to survive and thrive, while those who do not tend to fail. Stay informed by regularly checking out industry and business-related websites, subscribing to regulatory alerts, and attending industry conferences. These will provide the information and inspiration you need to be a leader in your industry.
8. Structural failure
The I-95 Bridge collapse. The Sunshine Skyway failure. The I-40 Bridge disaster. These are examples of the ultimate risk faced by bridge contractors: structural failure. No one wants to be responsible for the injuries, deaths, and extraordinary property damage associated with limited or complete bridge collapses.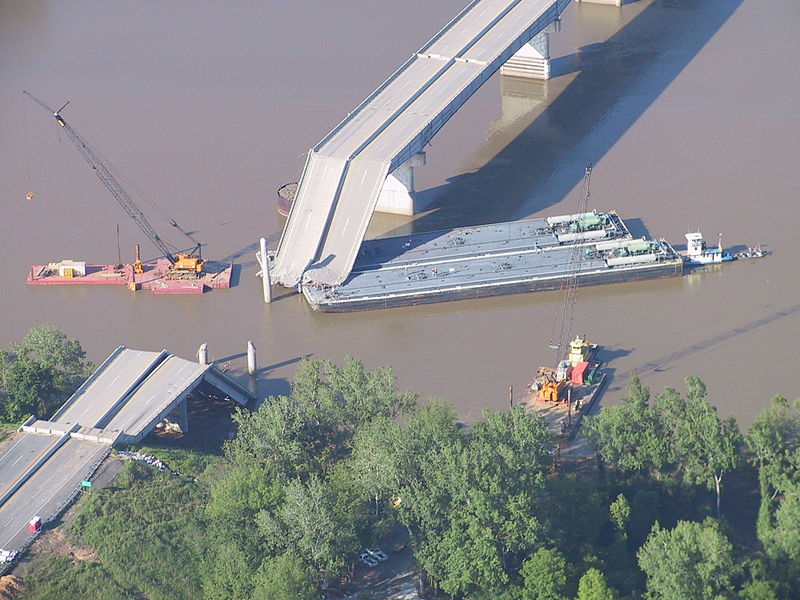 Tip: Carrying a License and Permit Bond shows that a contracting business is committed to following regulations. If a mistake happens, a client can make a claim on the bond, and the surety provider will cover the damages. However, unlike other types of insurance policies, the claim must be paid back to the provider.
What you can do to avoid the risk of bridge failure: Always partner with designers, architects, contractors, and subcontractors who are experienced in bridge development work. Bridges are unique structures, and experience in other types of construction projects is difficult to transfer. Always work to code and leverage the latest proven design and building techniques. If you're ever concerned about a project, stop work until the issues are addressed. If they're not, report the problem to OSHA.
Tip: The costs associated with lawsuits resulting from a bridge failure could ruin the typical contracting business. Talk to your insurance agent about coverage that could help protect you if you're ever sued.
Finally, if you're ever associated with a project that fails, cooperate with investigators to help them uncover the cause. It could help prevent future failures and save lives.