It can be a challenge keeping up with all the changes in the bridge design, construction, and maintenance industries. That's why we created this "cheat sheet" of industry-related terms you may not be familiar with. Some are new, others are related to timely topics or issues currently in the news.
Take a few minutes to familiarize yourself with it and keep it handy so you're prepared when these concepts come up during meetings or workplace conversations.
#1 – Accelerated Bridge Construction (ABC) Techniques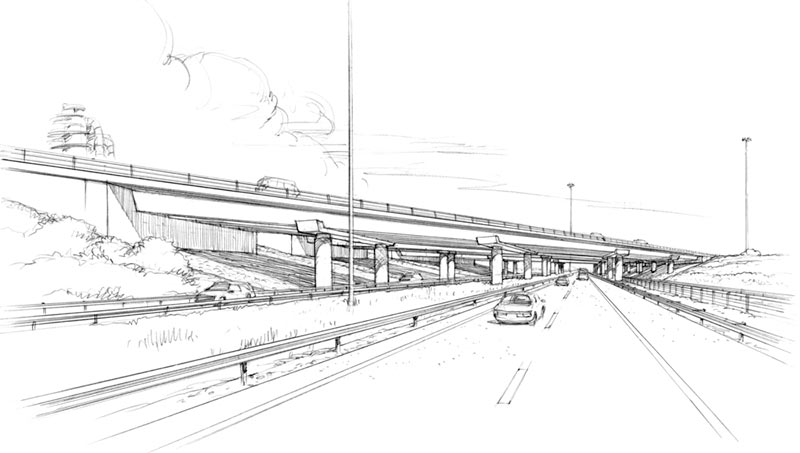 ABC techniques speed the development and rehabilitation of bridges to minimize impact on local businesses and the overall community. Bridge-building projects often lead to road closures and traffic changes that can economically damage businesses in the area and result in significant inconvenience for residents.
ABC allows bridges to be replaced in as little as two or three days. It can cut planning time by months or years and reduce construction costs significantly. In addition, bridges built using ABC are generally more durable and have longer projected life spans than conventionally constructed structures.
ABC is often used when replacing the small- and medium-sized bridges that are a big part of the aging U.S. road and highway system.
ABC isn't a single building method or strategy. It actually includes three different techniques that can be used independently or in combination:
Geosynthetic Reinforced Soil-Integrated Bridge System (GRS-IBS) combines closely spaced geosynthetic reinforcement with granular soils into a new composite material used to construct abutments and approach embankments. It makes them less likely to settle and create "bumps" or "dips" at the ends of bridges. A GRS-IBS is far more cost effective to use than conventional construction methods.
Prefabricated Bridge Elements and Systems (PBES) are structural components of a bridge that are built offsite or near the bridge site. Using them reduces onsite construction time and lowers costs.
Slide-In Bridge Construction (SIBC) is a cost-effective way to install prefabricated bridge elements or replace a complete bridge. A new bridge is built on temporary supports near an existing one. Once complete, the older structure is demolished or slid out of the way, and the new one is pushed into place and connected to existing roads and other infrastructure.
#2 – Environmental Protection Plan (EPP)
An EPP developed to reduce the impact of the bridge demolition and construction process on all aspects of the environment and surrounding ecosystem.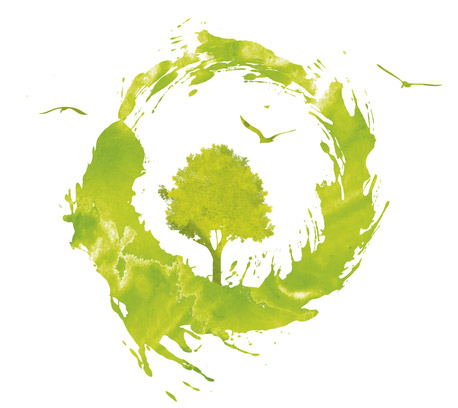 A complete EPP should include tactics to:
Protect natural resources.
Save historic and archeological sites.
Control storm water.
Maintain the watershed.
Prevent pollutants from being released into the environment.
Protect wildlife.
Manage waste.
Optimize recycling opportunities, including using recycled components whenever possible during the construction process and recycling leftovers and waste from it.
As a final critical step, an EPP should identify ways to protect workers and the public from injuries and exposure to toxins.
Environmental Protection Plans are required on most federal construction projects, and more and more local governments are demanding them as well.
#3 – Fire Blankets
Fire blankets protect vulnerable bridge elements, including telecommunication lines and other utility infrastructure, from extreme heat (up to 3,000 degrees Fahrenheit) and fire damage.
Most people are familiar with the small-scale fire blankets used to put out fires on construction sites and labs. By comparison, those used on bridges are massive and installed under the bridge deck within protective caging systems. They are made of a unique glass-based fiber that is resistant to heat conductivity and provides significant insulation against extreme temperatures. The glass fiber is covered by a titanium-colored silicon rubber coating, which supplies additional heat protection and makes the blanket completely waterproof. When exposed to fire, this rubber coating is transformed into a fire-proof barrier.
Concerns about terrorism, wildfires, and the greater prevalence of homeless camps under bridges (which are a common cause of bridge fires) make fire blankets a common addition to new and rehabilitated bridges.
#4 – Hanging Systems
These systems are leveraged to secure utility infrastructure under bridges. They are becoming commonplace as more and more bridges are used to carry the wiring for modern communication and information systems across rivers, valleys, and highways.
Hangers can be purchased off-the-shelf or custom fabricated to meet the needs of specific projects.
#5 – Intelligent Transportation System (ITS)
An ITS is an advanced, automated application developed to create a safer and better coordinated transportation network.
On bridges, ITS information and communication systems are used to monitor and control traffic to avoid back-ups, delays, and accidents. On some bridges, an ITS can make it easier to change the direction of travel lanes, depending on typical commuting patterns and occasional needs (for example, a concert or sporting event). It can also redirect traffic or adjust speeds in the case of an accident or extreme weather.
Ideally, an ITS on a bridge will connect into a broader regional system to help optimize overall traffic flow.
Intelligent transportation Systems have become popular because the efficiencies they generate can reduce the size and scale of new bridge projects and extend the life of outdated structures. In addition, they are valuable tools for law enforcement and homeland security officials who use them to track and control illegal activity and capture criminals.
#6 – National Bridge Inventory (NBI)
NBI is a database compiled by the Federal Highway Administration that includes information on the vast majority of bridges and tunnels in the United States. (All bridges that are at least 20 feet long and carry vehicles are included.)
It has data related to the design of each bridge and its condition. The NBI was developed to protect the public and keep drivers safe. It identifies bridges that are most in need of repair, replacement, or a more intensive inspection schedule.
#7 – Protection Under Bridge (PUB)
PUB refers to the ever-increasing number of structural elements that protect wiring, cables, pipelines, and other utility infrastructure commonly suspended under bridges.
PUB is engineered to protect against:
Winds, storms, and extreme weather.
Heat and fire damage.
Construction and maintenance mishaps.
Vehicle and boat accidents.
Terrorist attacks.
Certain components of PUB systems can be purchased off the shelf. Others are custom designed and fabricated depending on the specific needs of a project.
#8 – Seismic Retrofitting
Seismic retrofitting refers to the process of modifying or enhancing bridges to make them better able to stand up to earthquakes. While seismic building codes have existed in most parts of the United States since the 1960s and worldwide since the 1970s, the science behind seismic retrofitting has advanced considerably over the last decade.
The development and availability of advanced materials such as fiber-reinforced polymers, concrete, and high-strength steel have provided engineers and designers with many options for making bridges more resilient.
The most common things done to retrofit a bridge include:
Strengthening the overall structure and increasing its capacity to withstand shaking and twisting motions. This is typically accomplished by adding cross braces and other elements. (This option can be costly, so it is usually reserved for the most vulnerable bridges in earthquake-prone areas.)
Enhancing the strength and capacity of individual bridge elements most vulnerable to earthquake damage. (This is a popular retrofitting option because it is usually the most cost-efficient.)
Adding damping or base isolation systems to reduce the impact of seismic activity on the overall structure or sections of it.
Selectively weakening elements to make the bridge more flexible so it can stand up to shaking and twisting motions.
Inserting sliding connectors between structural elements so they can accommodate motion without banging into each other.
One added benefit of seismic retrofitting that most people are unaware of: it can help prevent damage from other extreme events, like windstorms and hurricanes.
#9 – Public-Private Partnerships (P3)
A P3 is a contractual agreement between a public agency, such as a government entity, and a private sector business. This type of agreement allows governments to leverage private sector dollars, skills, expertise, and efficiencies to develop projects that benefit the public.
Public-private partnerships are often used today to build and rehabilitate bridges, highways, and other critical infrastructure. A bridge or highway authority or government agency may require a contractor or construction firm to come up with financing for a project they work on. Once the project is complete, the construction firm or financing entity will be paid back over time through tolls or other types of revenue, such as taxes.
A P3 is used to:
Control government funding costs.
Increase project efficiency and quality (contractors are incentivized for doing faster and higher quality work).
Take advantage of the knowledge and skills of the public sector (few government agencies have the level of expertise needed to build complex, cutting-edge bridges).
The nation's decaying infrastructure crisis is finally being addressed. It is likely that new infrastructure projects will be developed through some form of public-private partnership. P3s can be complicated. This article explains them in greater detail.